4781 Fox Drive. - Anderson, CA. 96007 - SOLD
#1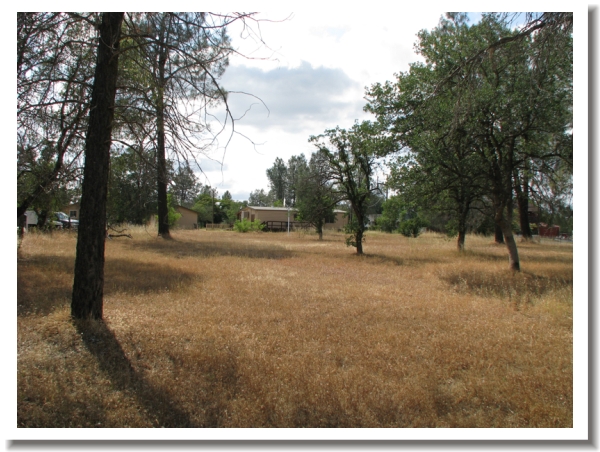 A great view of the property from the back looking towards the Home and Garage.
---
This home includes the appliances which consist of a clothes washer and dryer, stand alone freezer, plus the refrigerator. With central heat and a wood stove you have ample choices as you also do with cooling also. A central air unit and evaporative cooler give you options. With much interior painting recently done and new carpet, it is ready for a new family, are you it?
#2


Street view from the left.

#3


View from the back deck.

#4


Back Fence line.

#5


Covered Front Deck.

#6


Street view from the right.

#7


Dining room towards the bedrooms..

#8


The living room with wood stove.

#9


The Dining Room.

#10


The Kitchen angle 1.

#11


The Kitchen angle 2.
---
This home now has a new permitted permanent foundation and can qualify for financing, Interested in seeing it in person?
Priced at just SOLD give me a call.

Shasta County MLS #09-4346
More - Redding Real Estate for sale
This site; Redding-Real-Estate.com is intended to help people who are looking to find information about Redding California Real Estate including the surrounding communities of Cottonwood, Anderson, Bella Vista, Palo Cedro, Red Bluff, Shasta Lake, Old Shasta, Shingletown, Whitmore, Oak Run, Millville, Happy Valley, Lakehead, Lake California, and Real Estate in Shasta County. The site is designed and maintained by Realtor Eric Lewis. The focus here is the inclusion of a large amount of images that relate, and that a picture tells a thousand words. Pictures and a lot of them is the idea, with more photos being added regularly in different sections of the site If you take your time to navigate the site you will see that this is truly a great place, and I'm proud to call it home.