Lake California, Cottonwood CA
A Lakefront Community in Northern CA with amenities in abundance.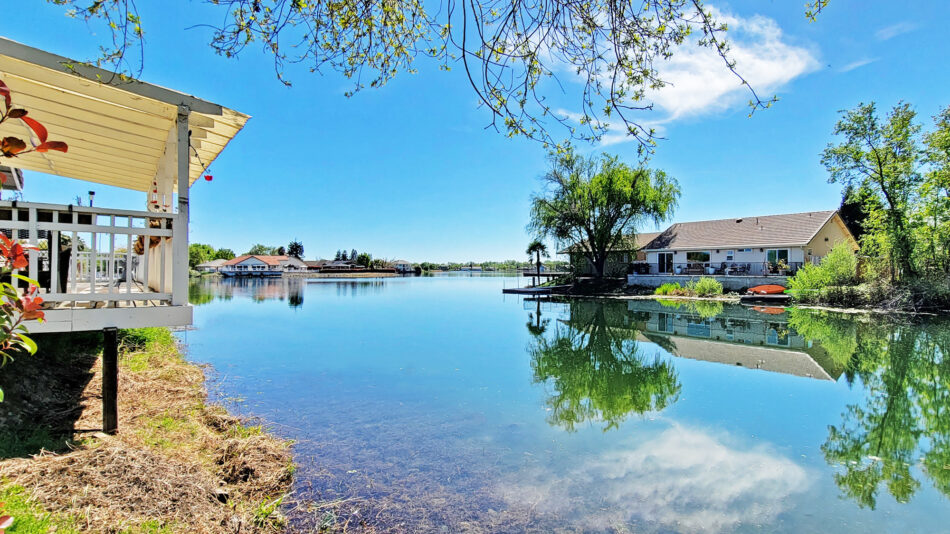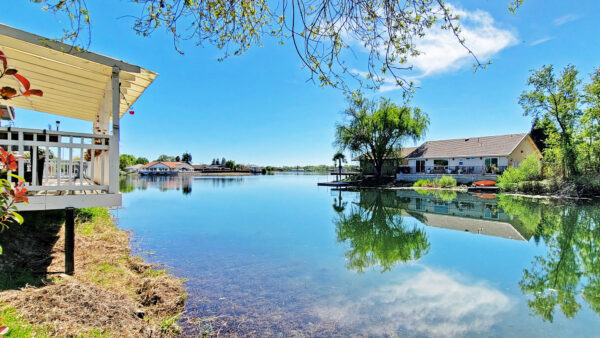 The Lake California Gated Community has ample and varied amenities are hard to beat.  With the Private Lake, Airport, Sacramento River and mountain views being paired with a wonderful waterfront clubhouse, swimming pool, tennis courts, multiple play areas, and an equestrian center.  Homes are for sale on a regular basis, both new and re-sales. Lakefront homes come available a bit frequent and the timing your search is important.  
The Gated Community of Lake California is open to all ages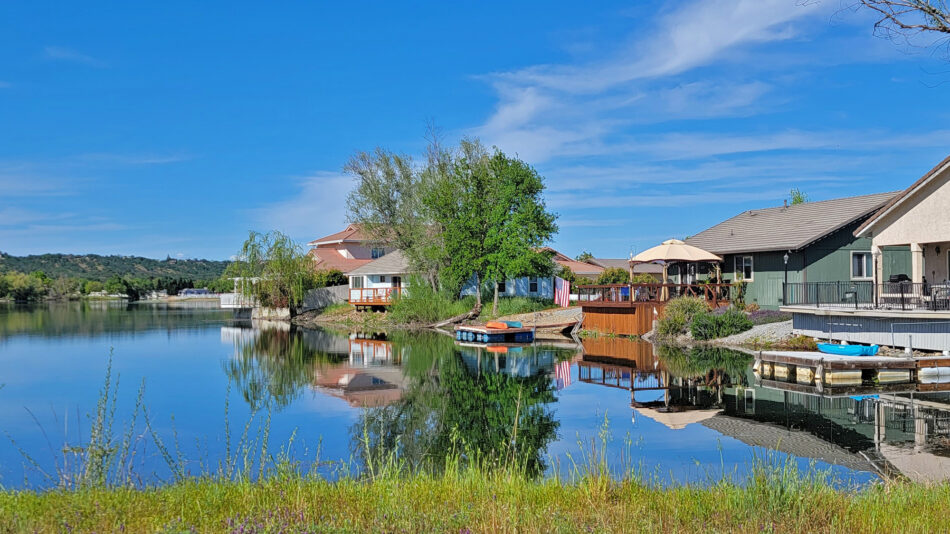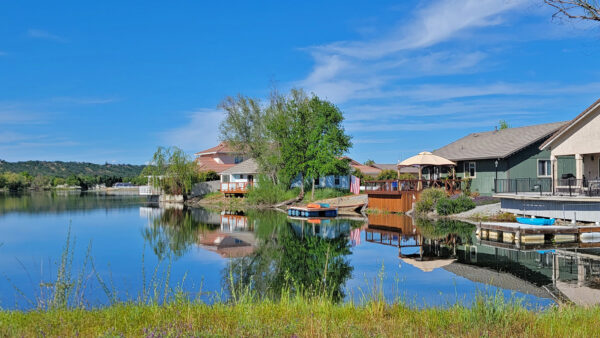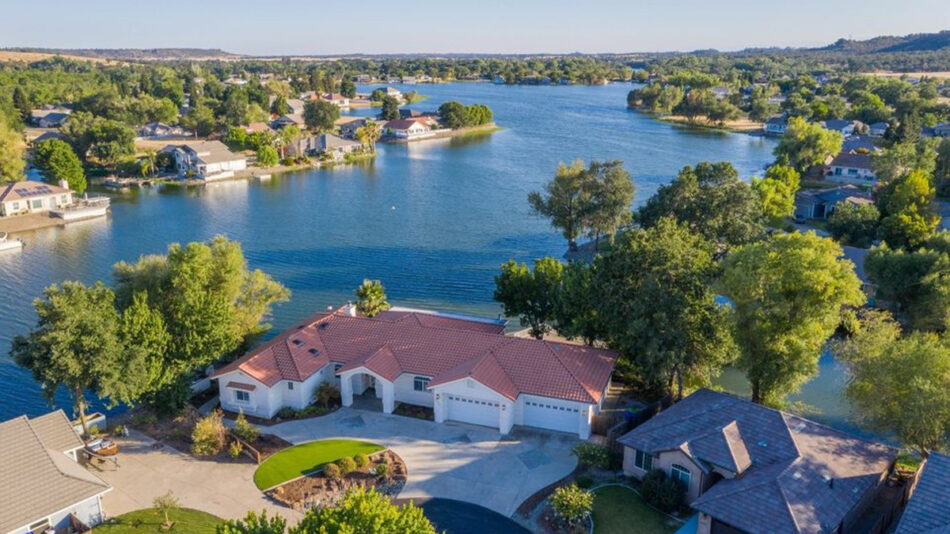 This Gated Lake Community in Northern California is located between Redding and Red Bluff only minutes off Interstate 5.  A beautiful place away from the hustle and bustle.
Amazing views of Mt Shasta, Mt Lassen, and the Trinity Alps are seen from all around the neighborhood.  With over 1500 residences and 2200 residential lots, this place is BIG and the largest subdivision in the region.  Lakefront and Riverfront options a present as are home on lots in the upper northward sections.  Property Owners Association dues are surprisingly low at $1049 per year (2022).  Both private water and sewer systems serve the neighborhood, most but not all lots in the upper section use the sewer system while some are on independent septic systems.
The entrance gate is a 20-minute drive to Redding with all the regional services including shopping, restaurants, hospitals, and many more plus a myriad of recreational opportunities.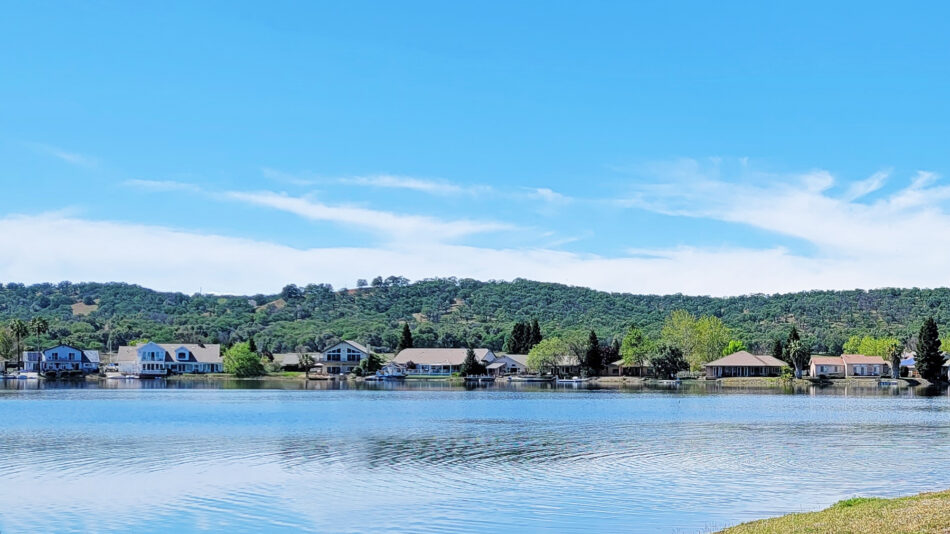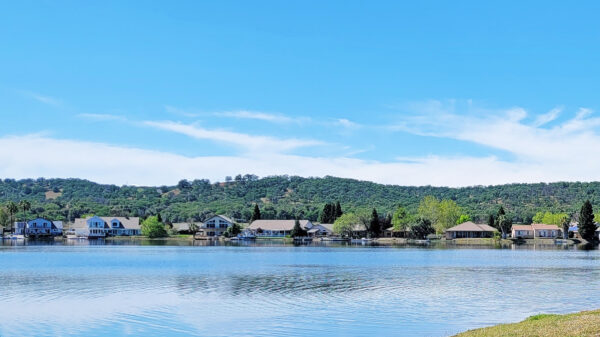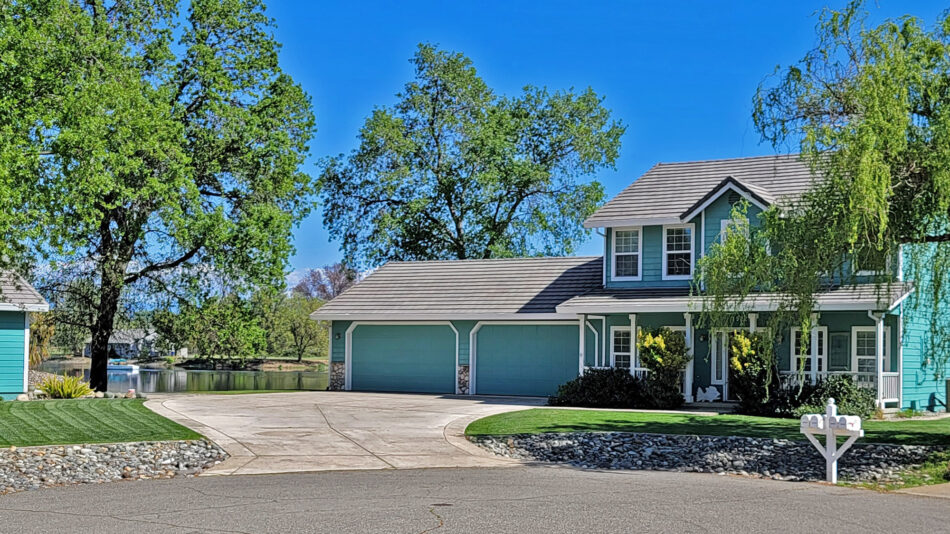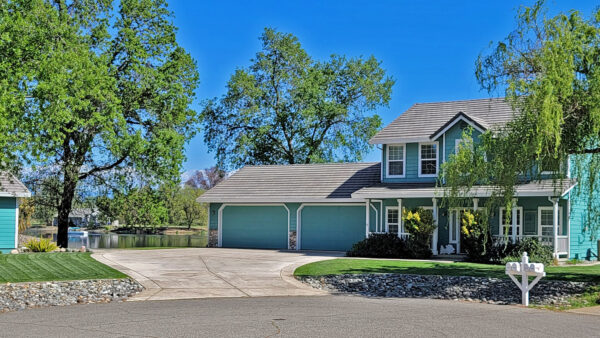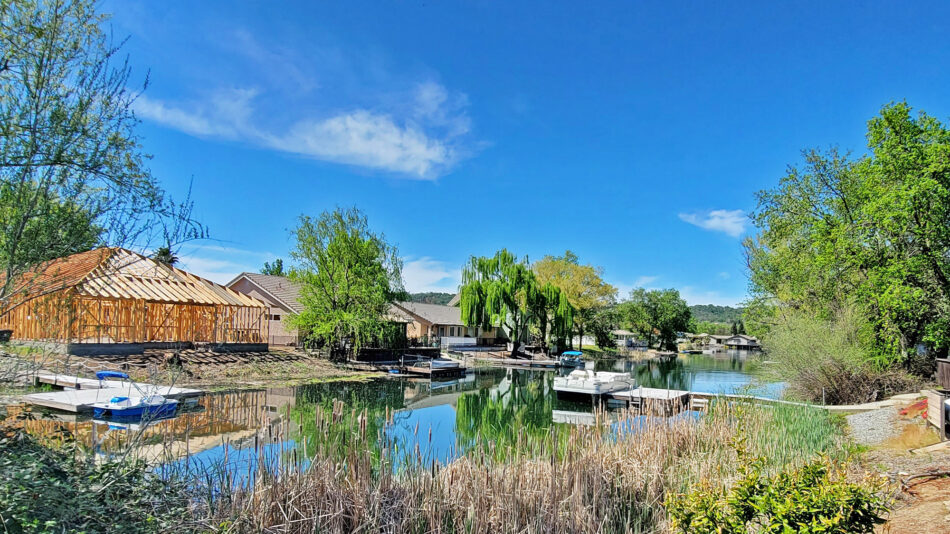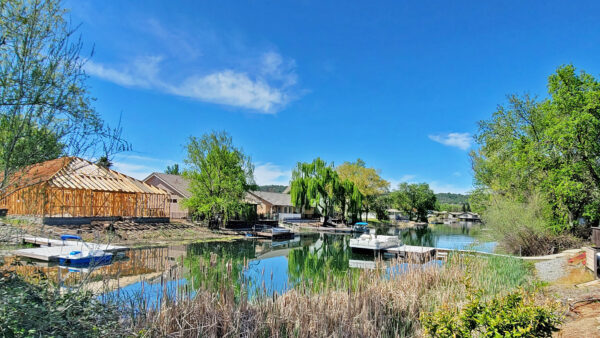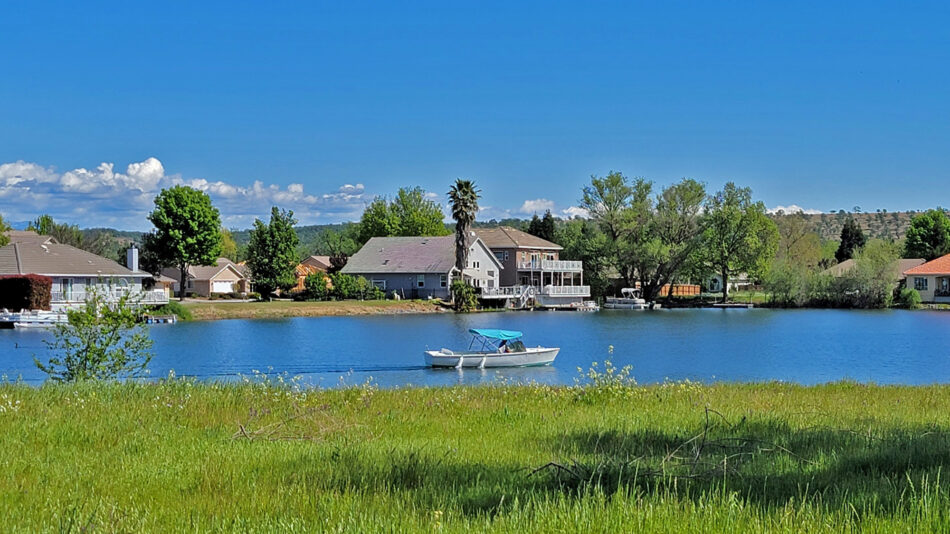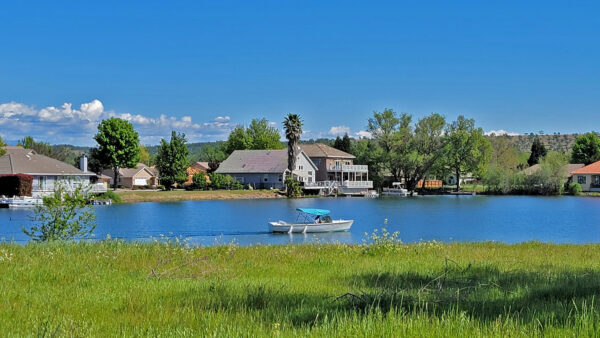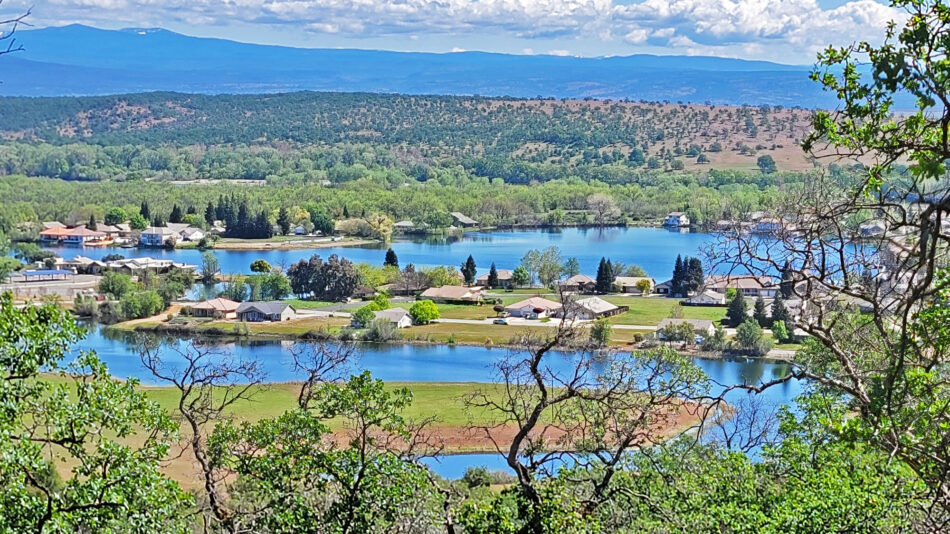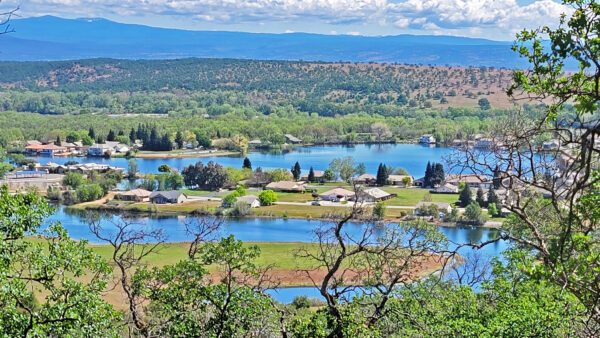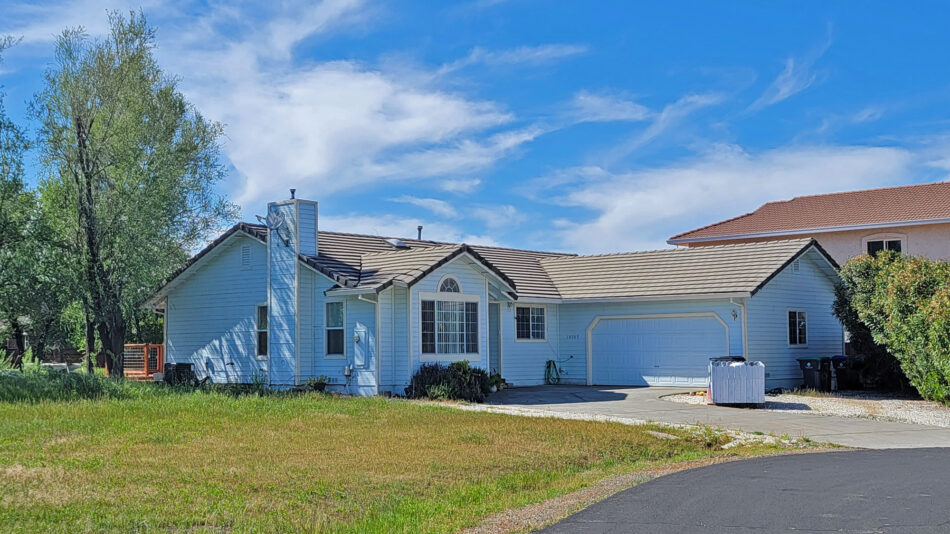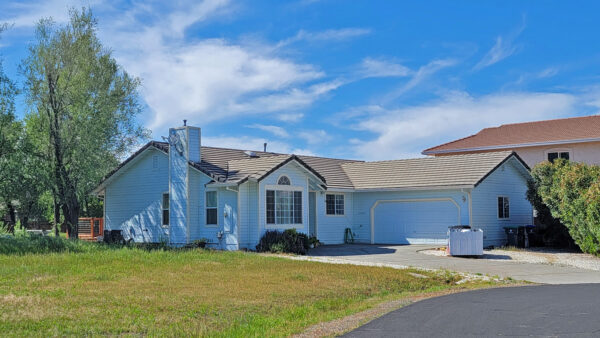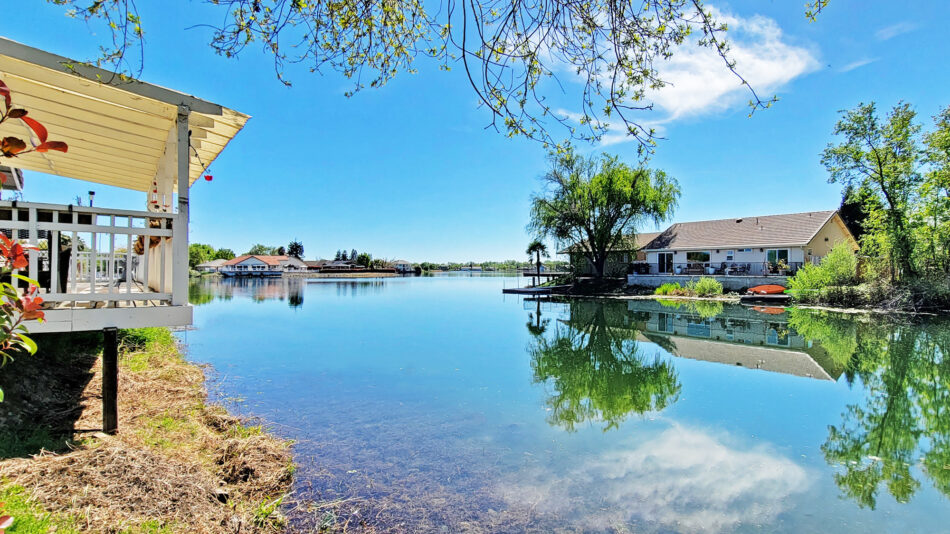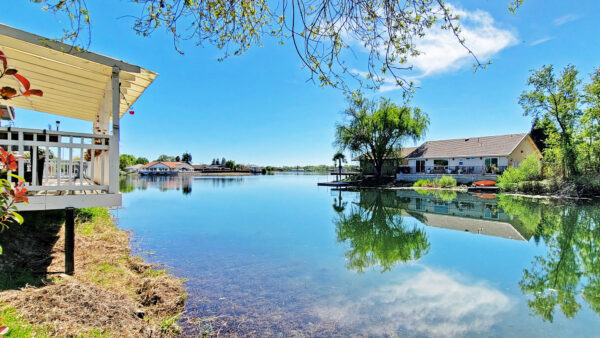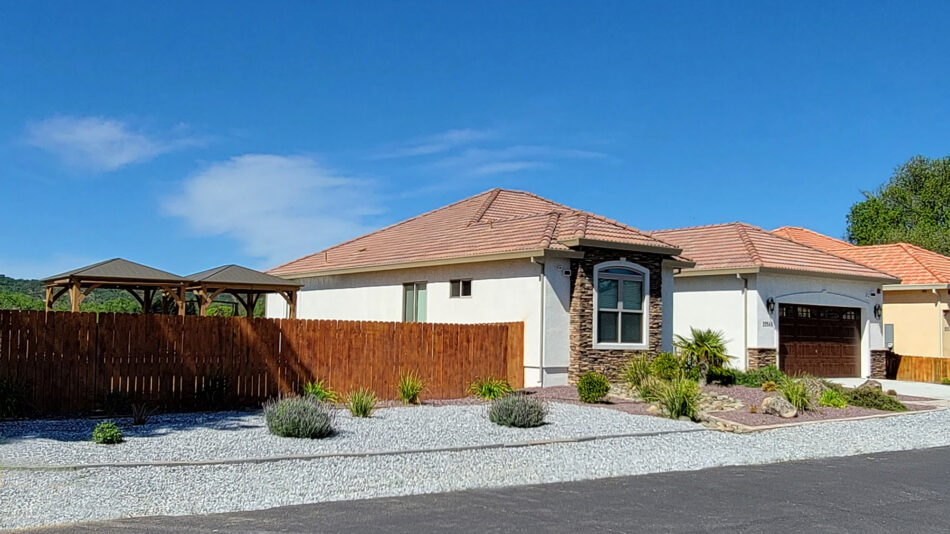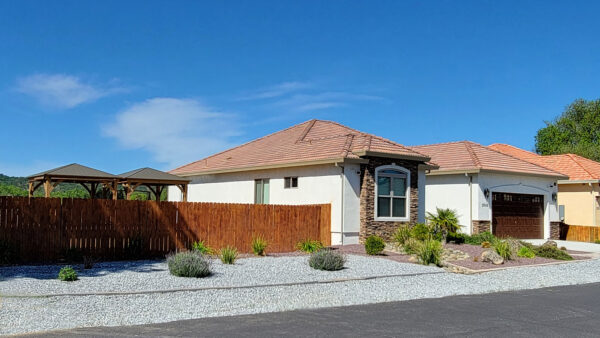 Homes in Lake California with lake frontage fall into two general types.  Some of these waterfront homes are on the larger open water portion of the lake while others are waterfront via "fingers" of the lake that extend between the cul-de-sac streets.  Look at the map below and you can see what I am referring to.  The homes on the open water portion and at the end of the cul-de-sac streets tend to be larger, and a bit higher in price with more amenities.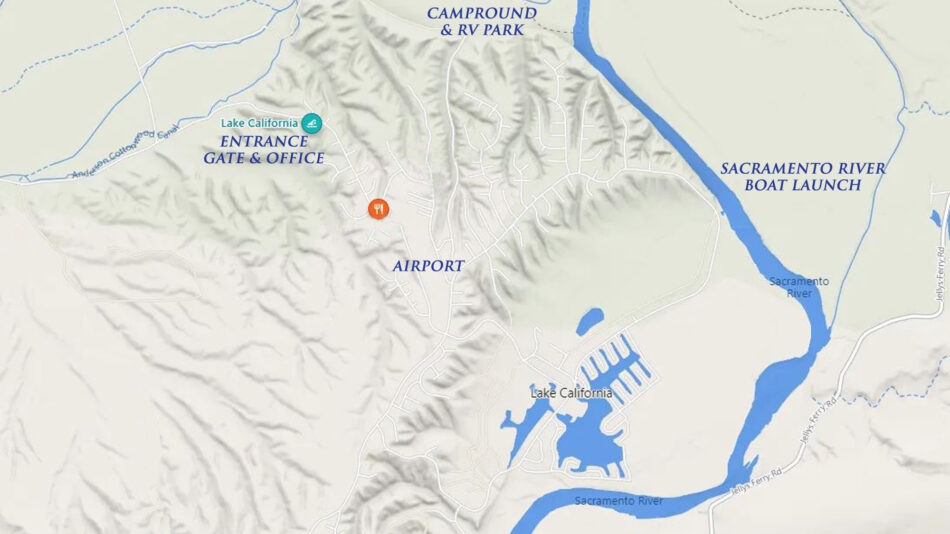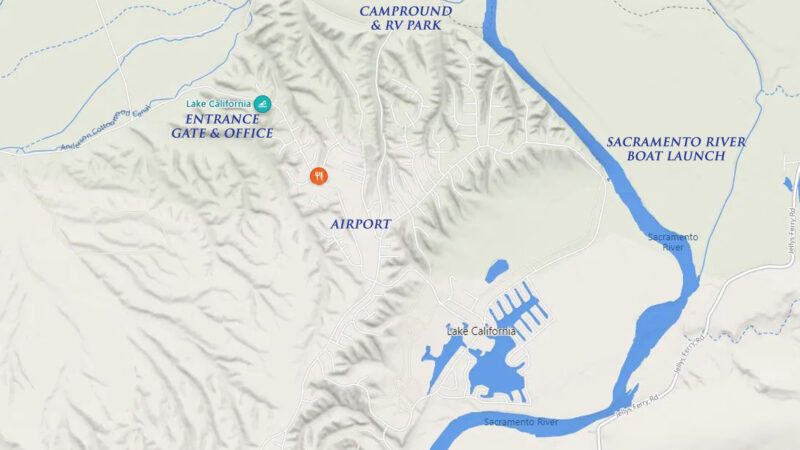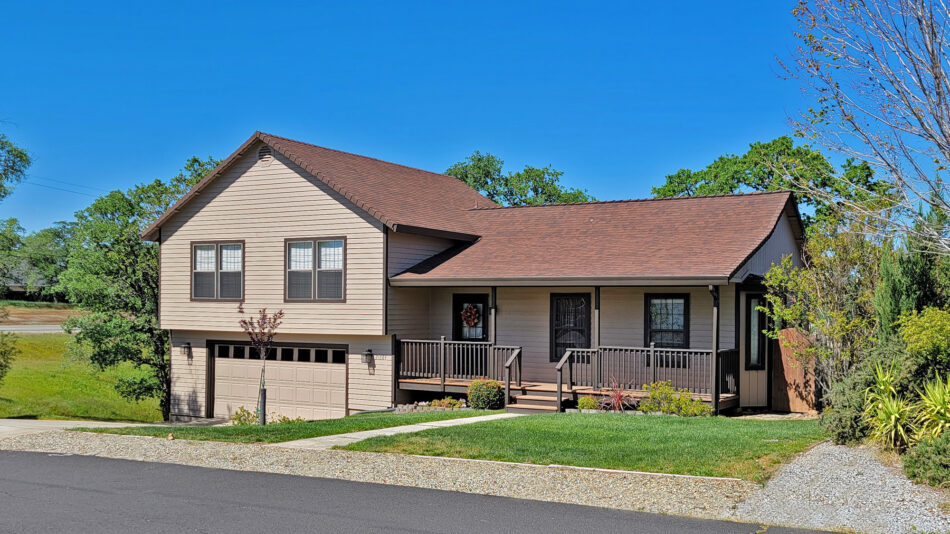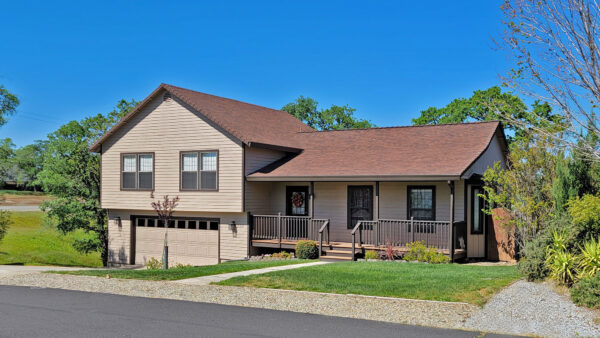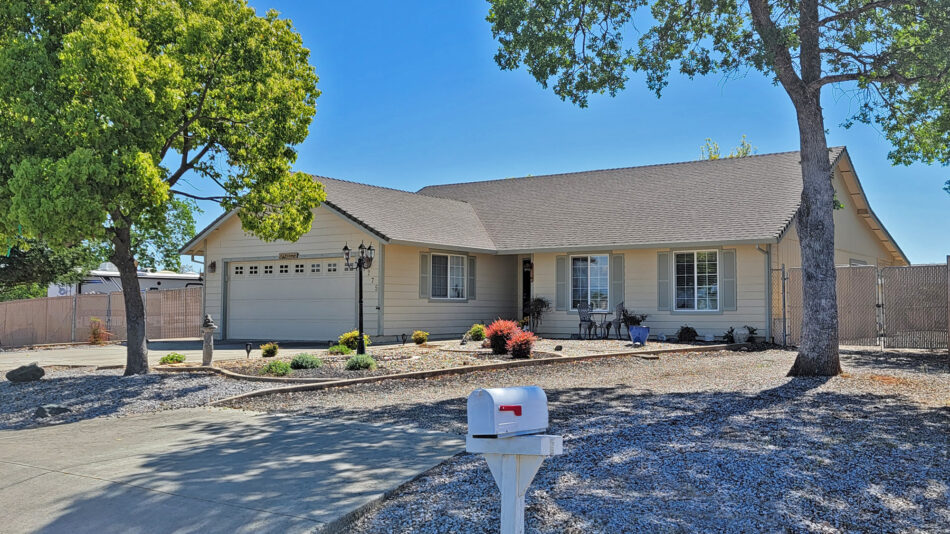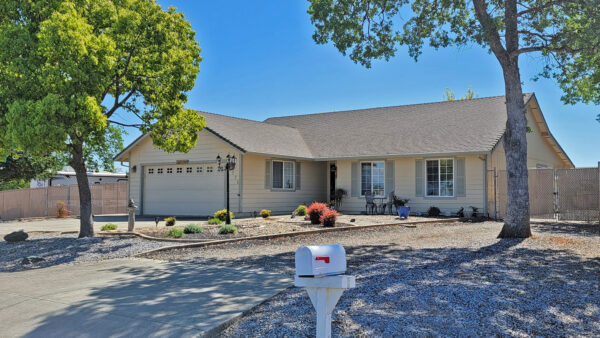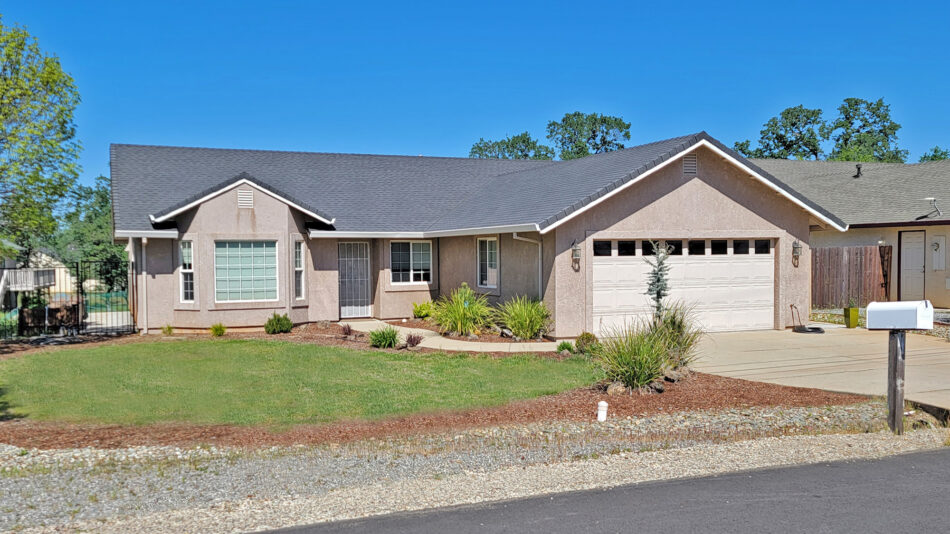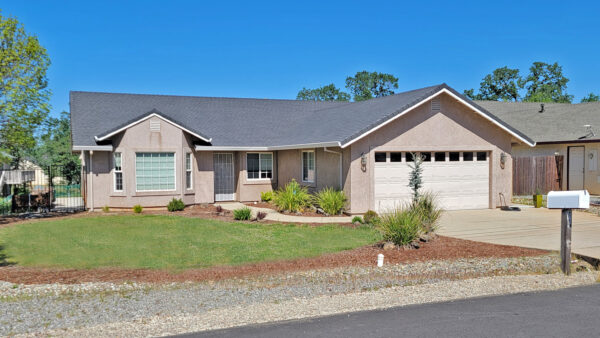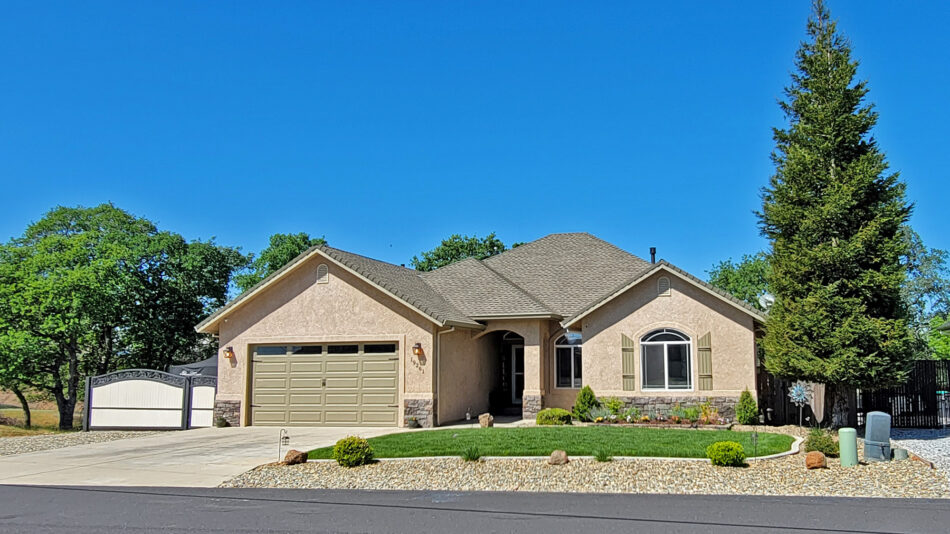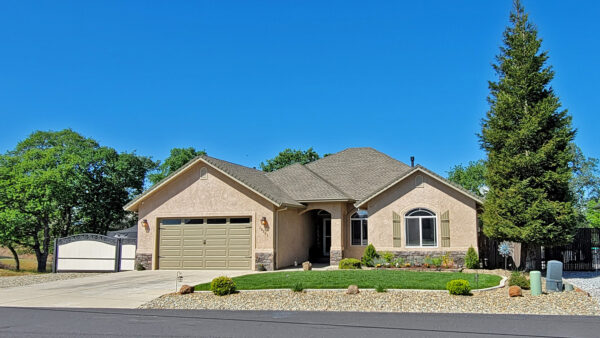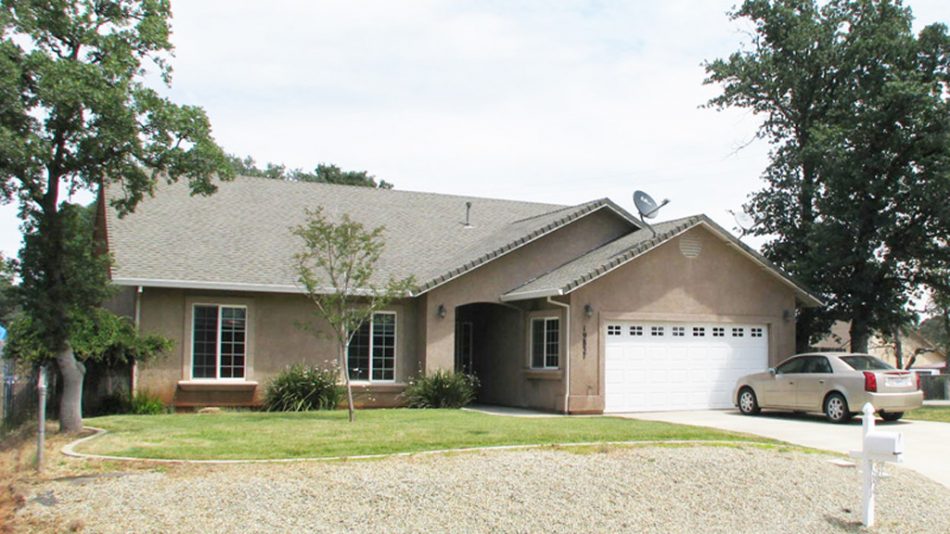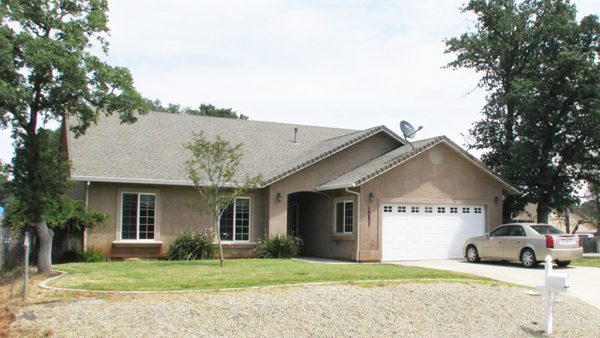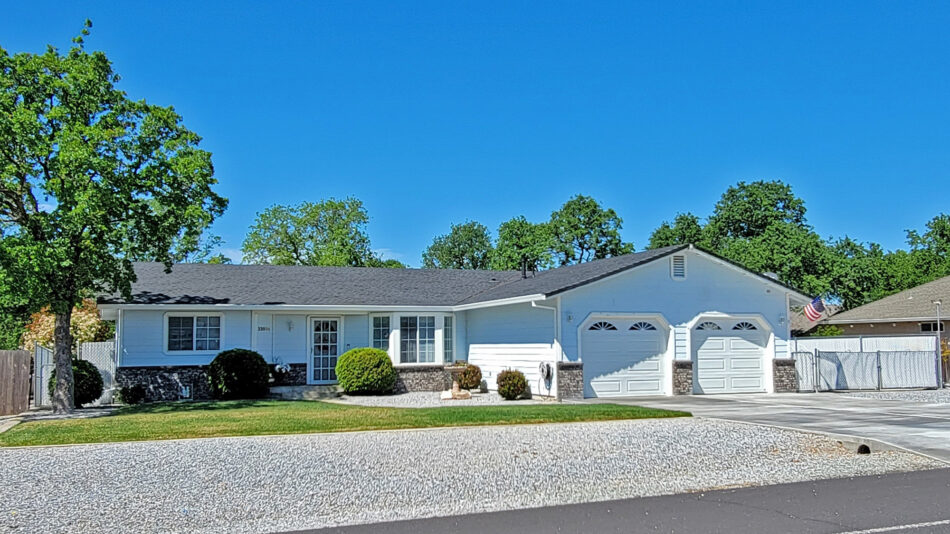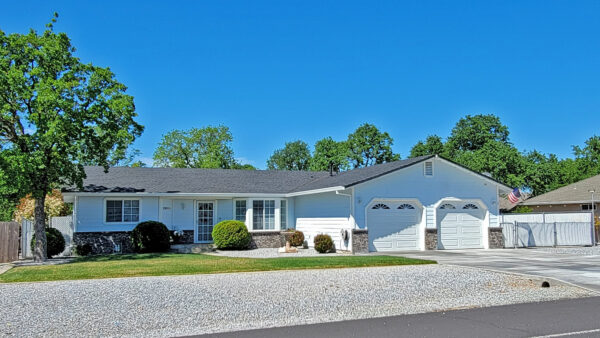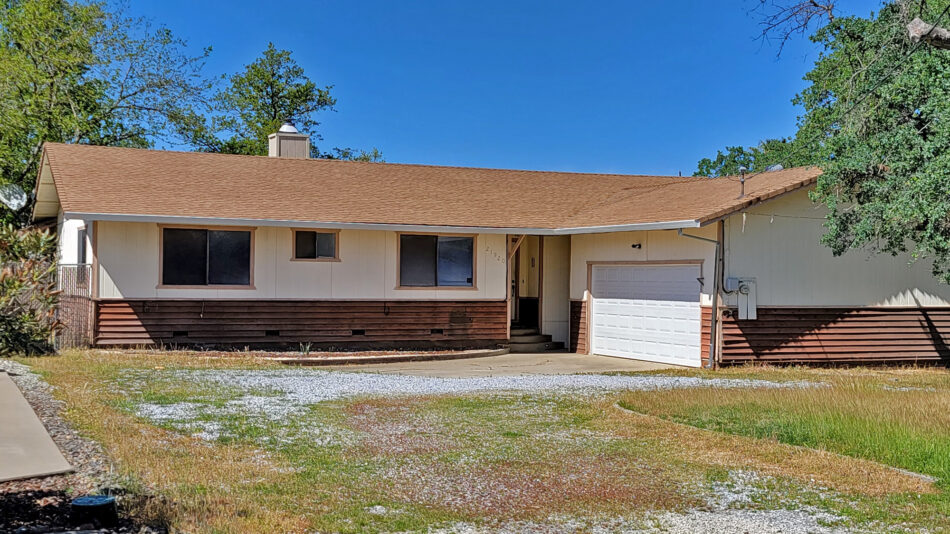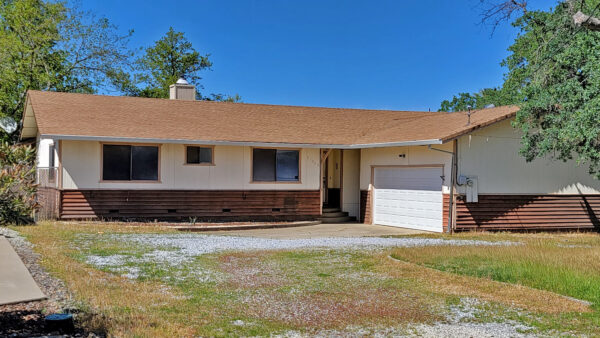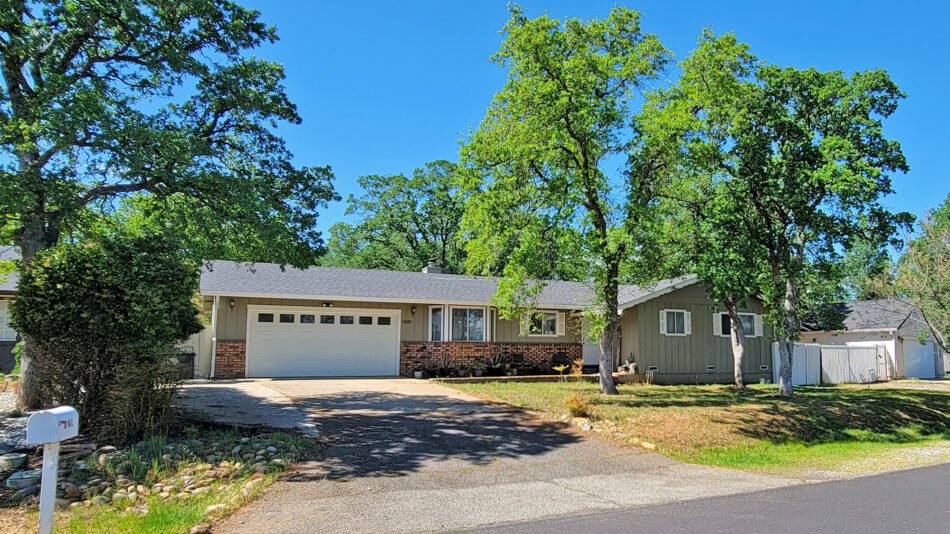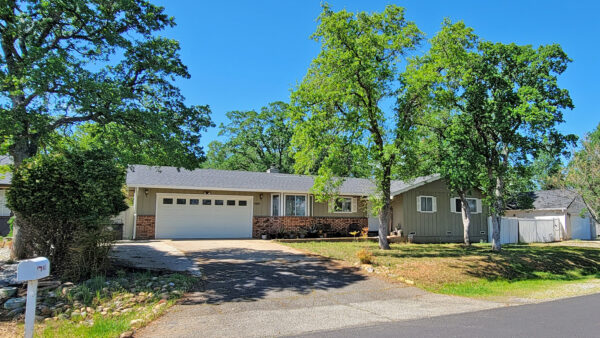 Homes have been built over many years and with a variety of architectural styles.  You will find affordable older homes and more opulent ones with spectacular views.  The first were built in the early portion of the 1970's, most have been built since the early 1990's with more new construction still continuing today.  Sizes vary yet many are between 1200 and 2000 square feet.  Some are larger, particularly on the premium view and waterfront lots.
only 20 minutes south of Redding!!
Entrance to the community is controlled by a gate which is staffed 24 hours a day and 7 days a week.  In light of this if a visitor isn't checked in they are turned away as no uninvited visitors are allowed.  Just beyond the entrance are the offices are located on the left.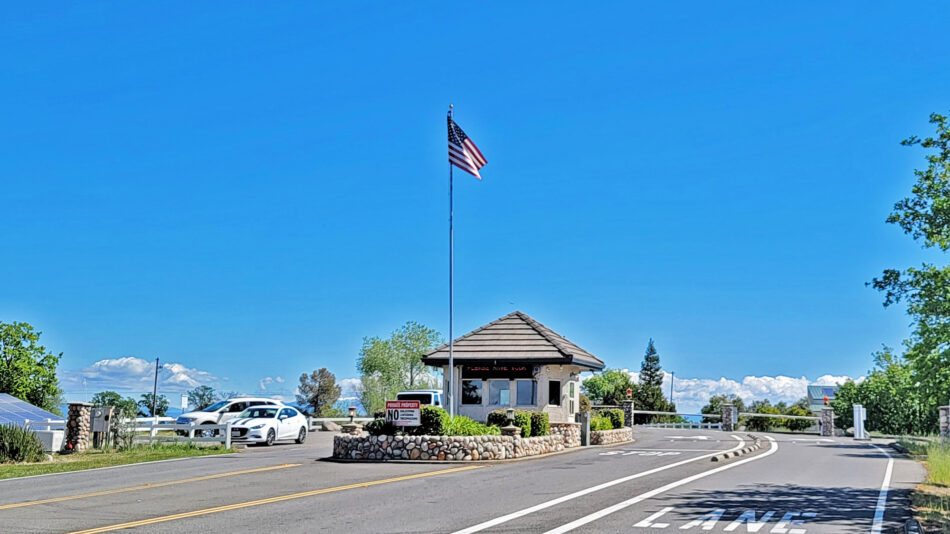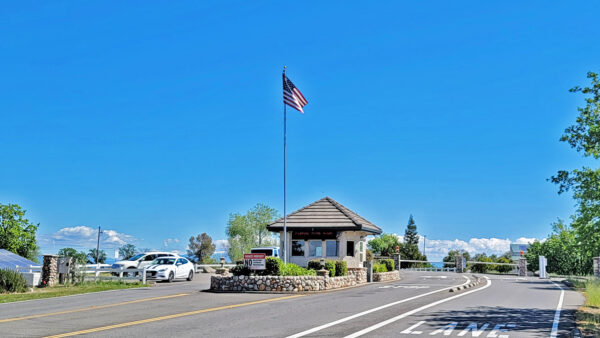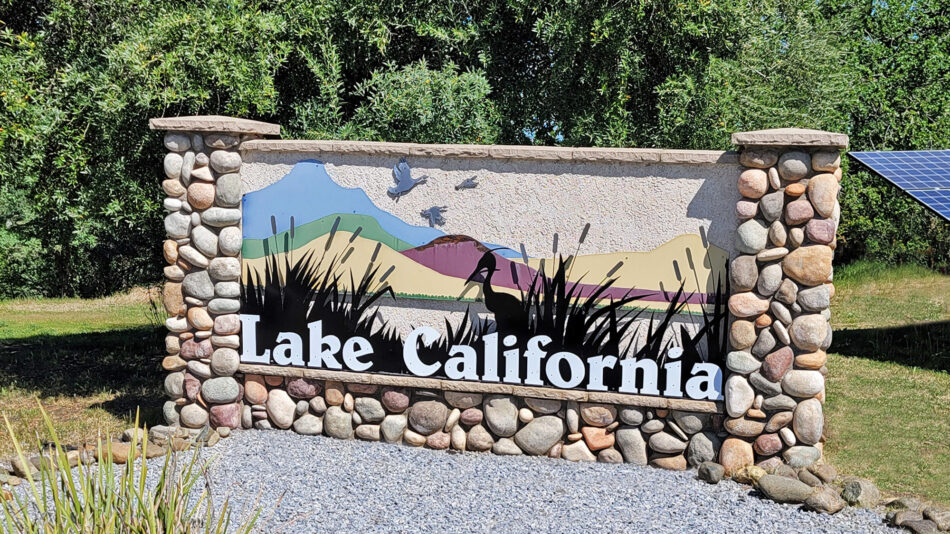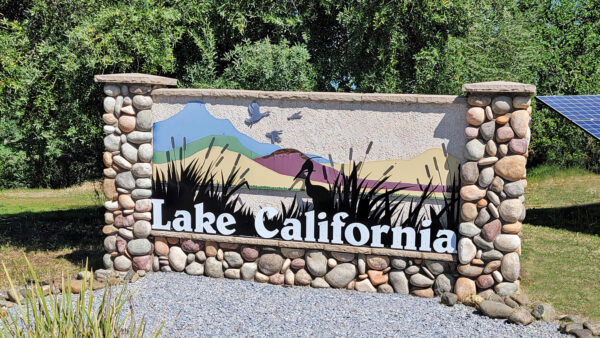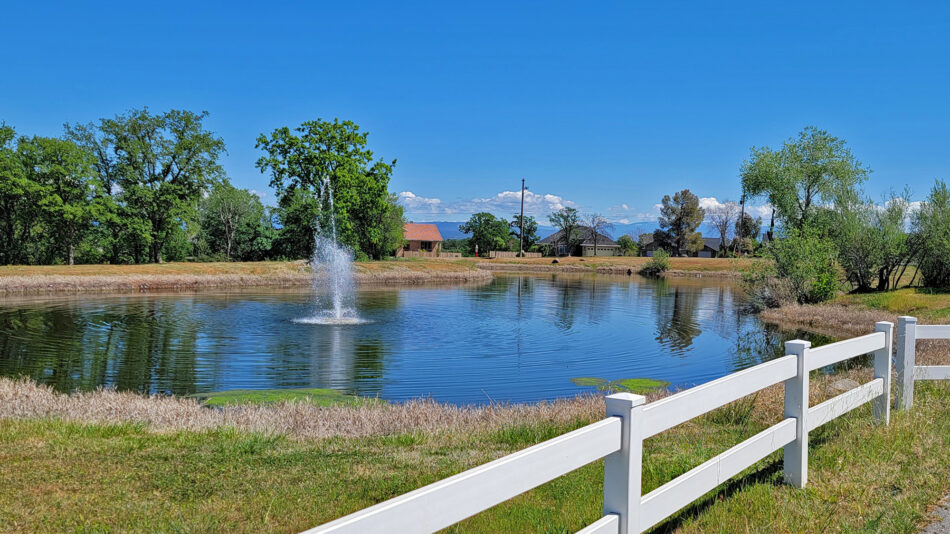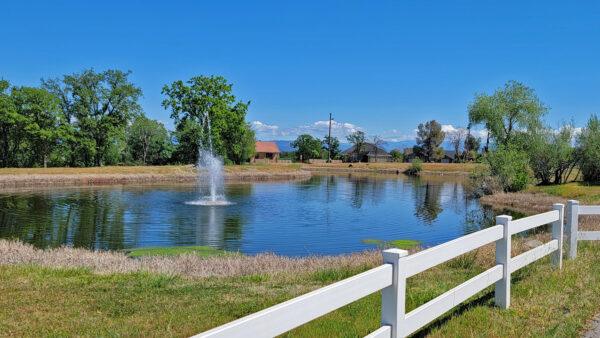 Lake Club and Surroundings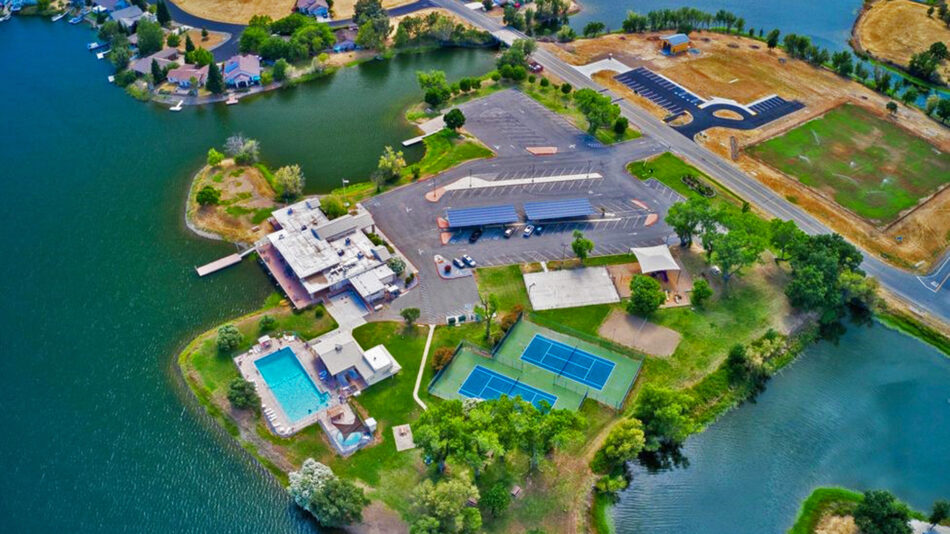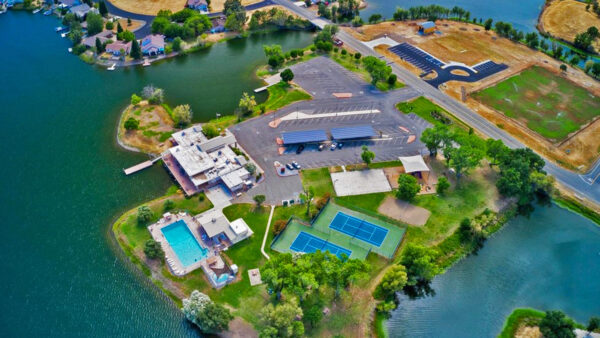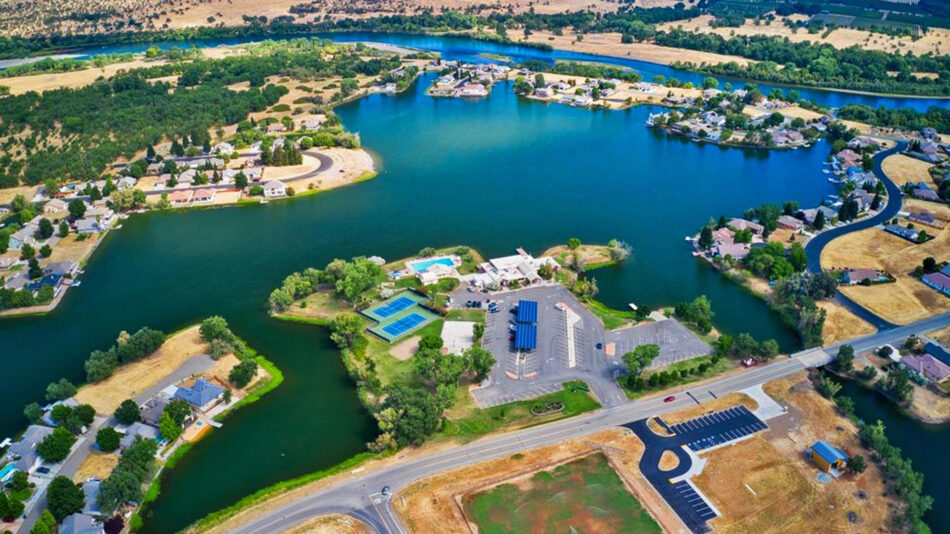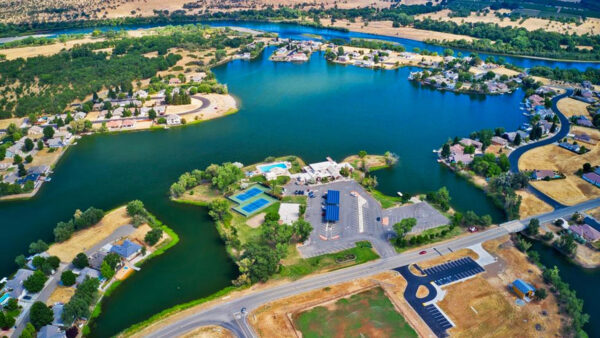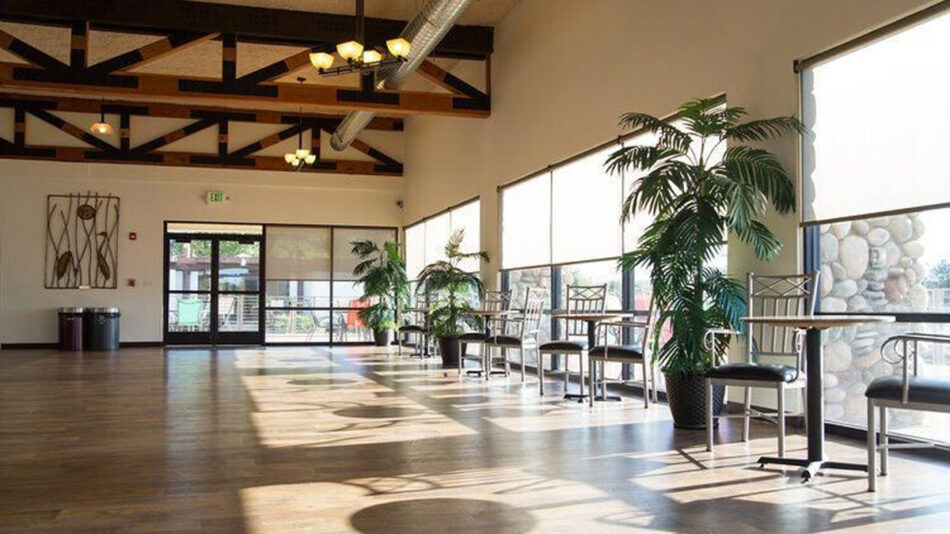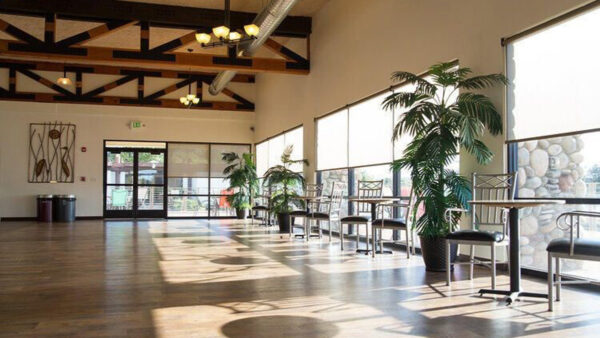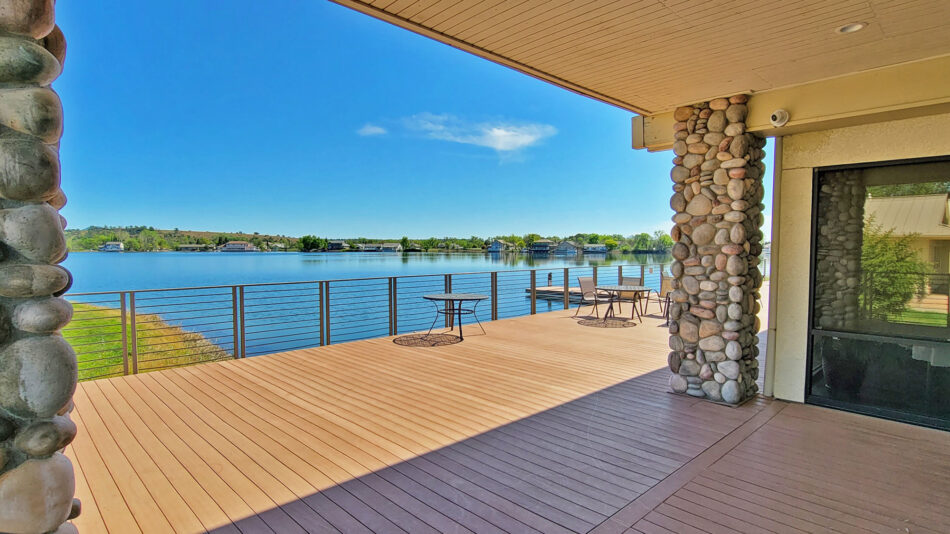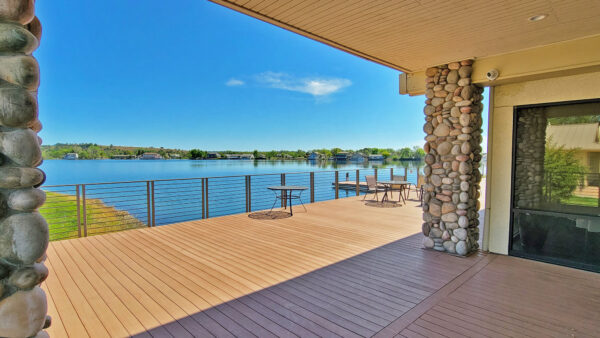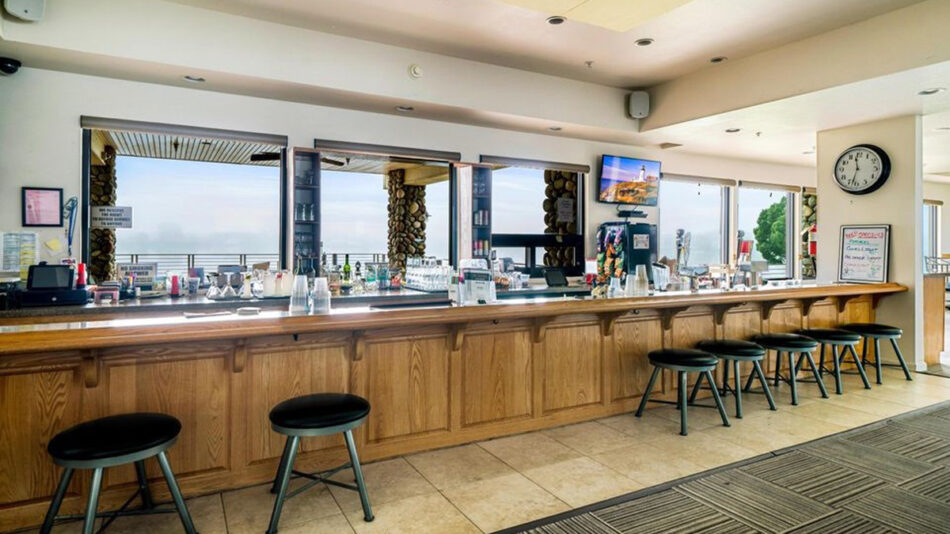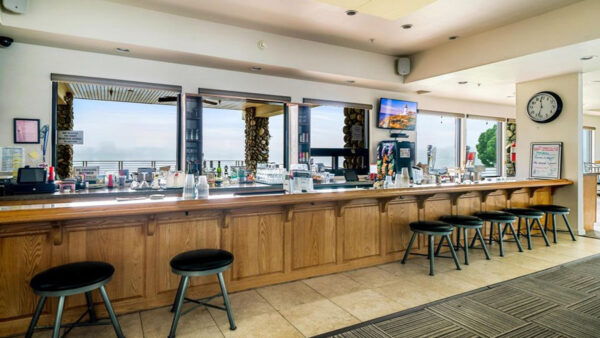 Lake California's "Lake Club" is the core of activities and events with its meeting rooms, commercial kitchen, lounge with full bar, recreation room, and patios overlooking the lake.  Additionally the facility is available to to all residents for events, fundraisers, holiday parties, music or social groups.  Spaces are available to be rented by calling the office.
The lounge is open to residents and guests 21 and over five nights per week, it operates as a non profit bar.  Correspondingly also open 5 evenings per week is "The Landing" restaurant for salads, burgers and more.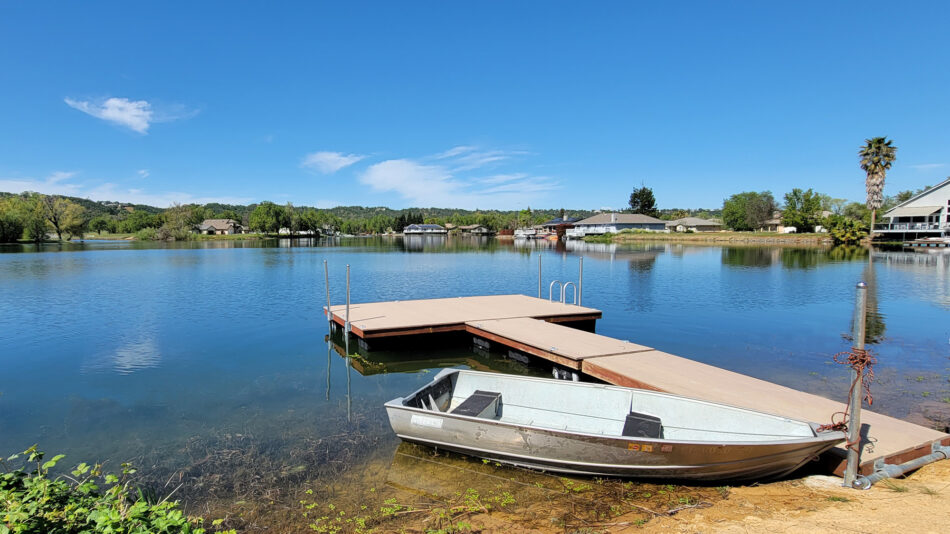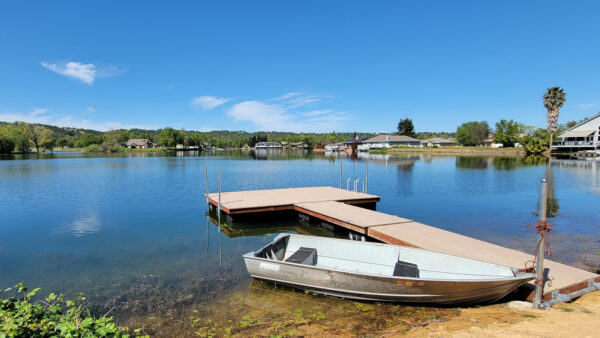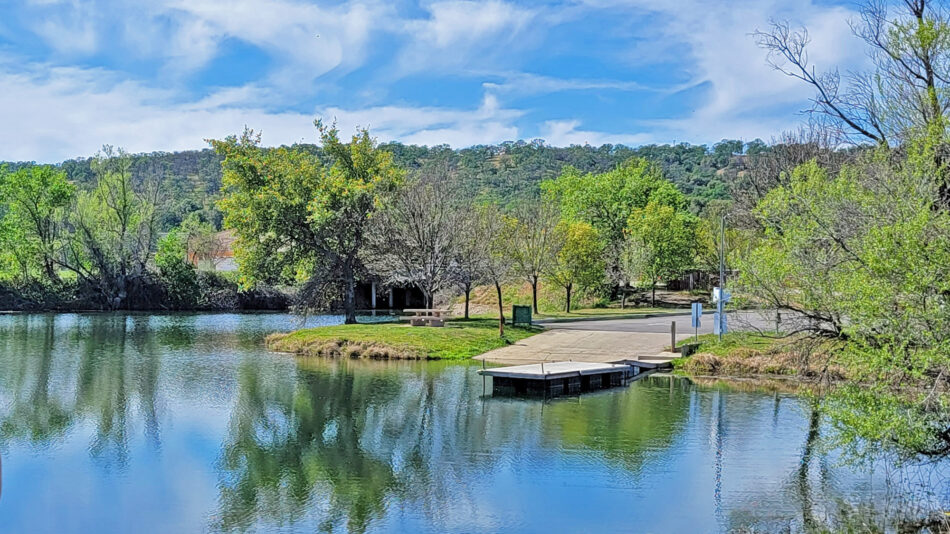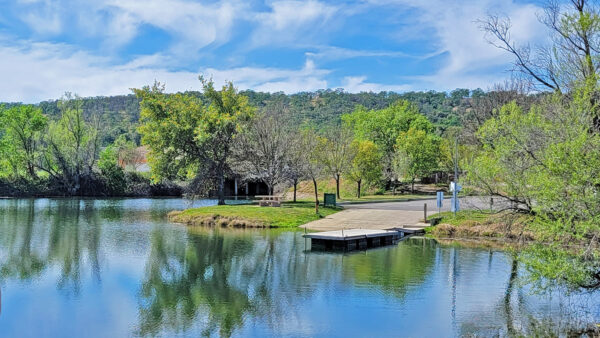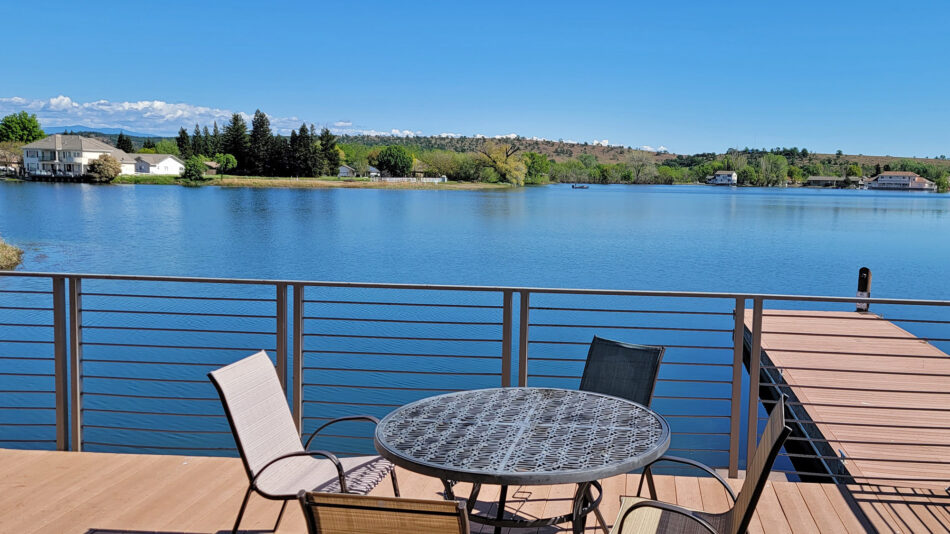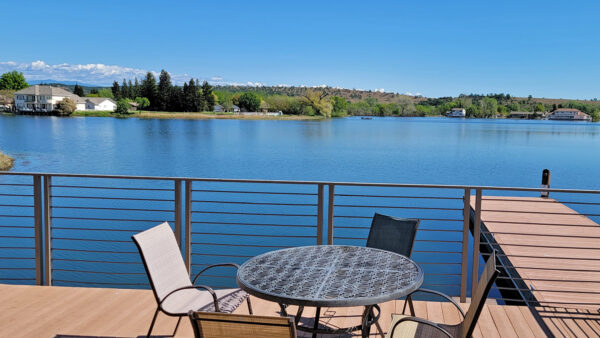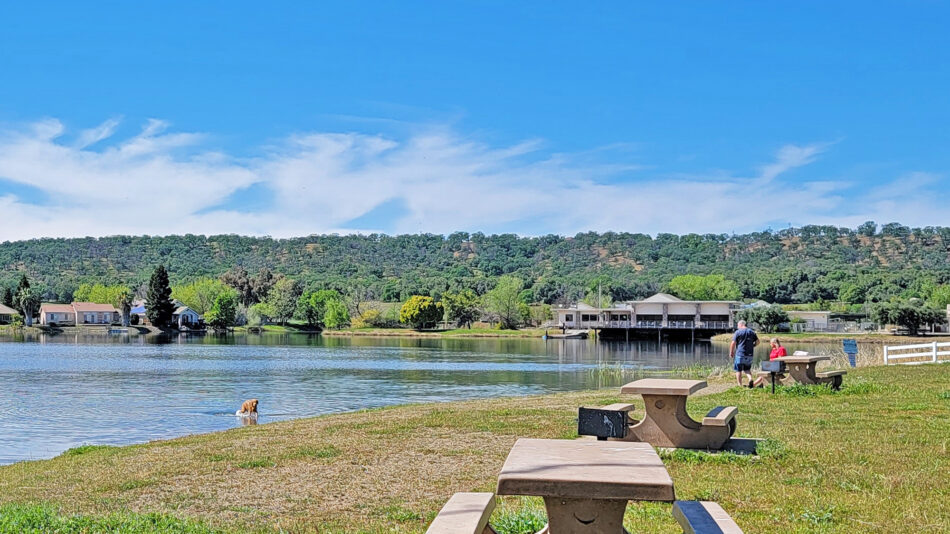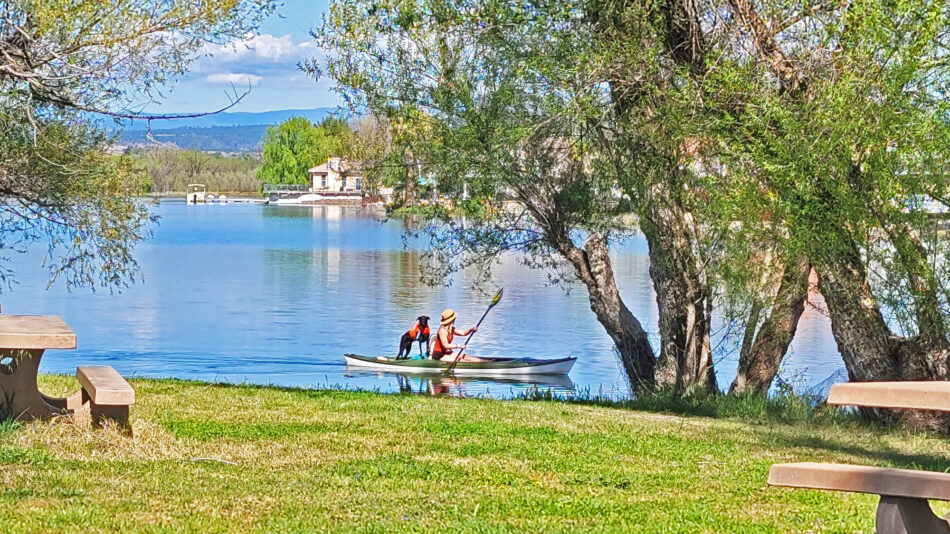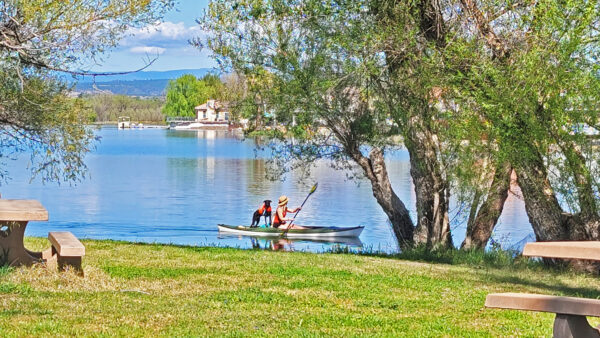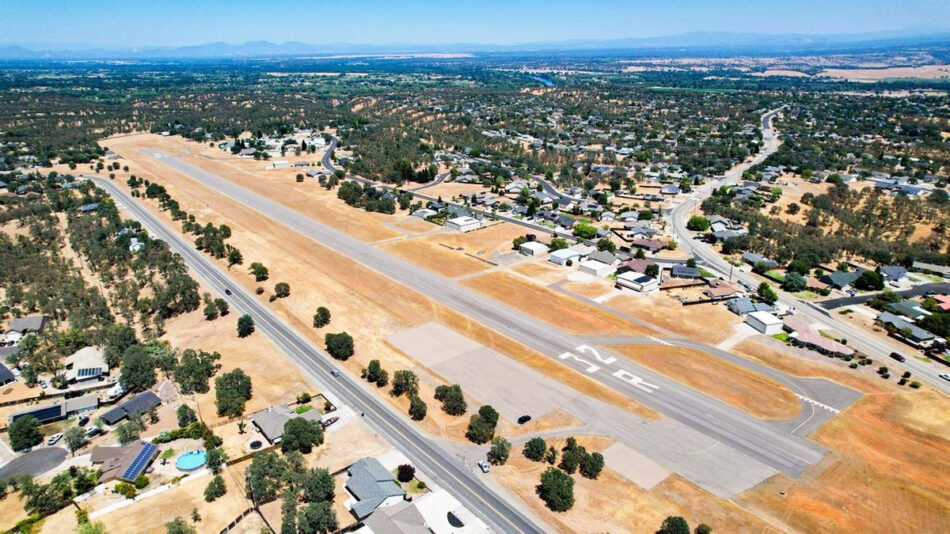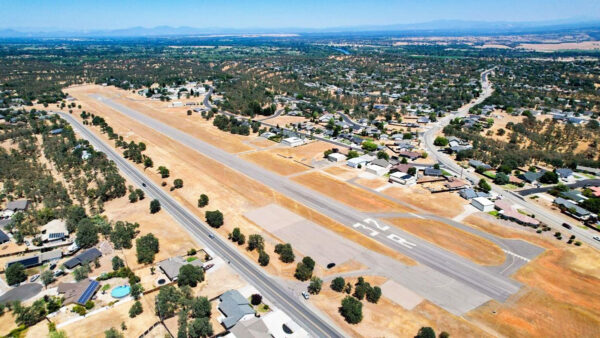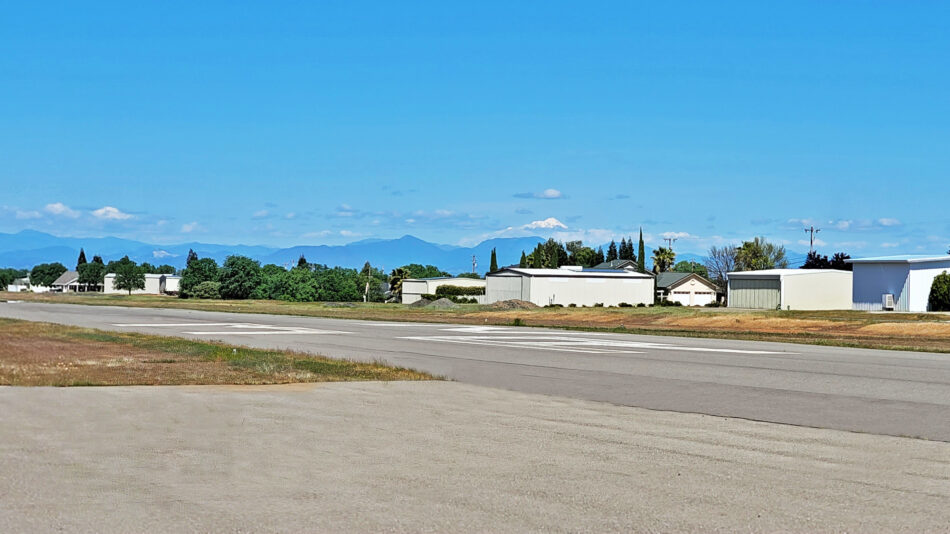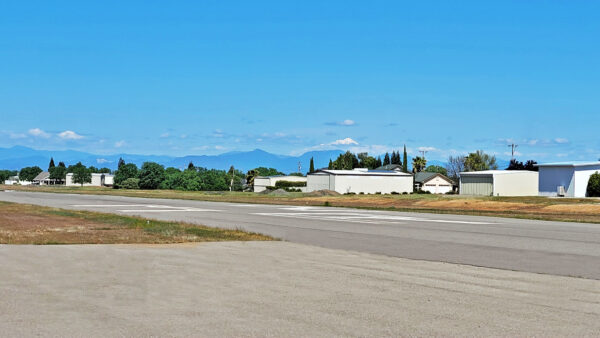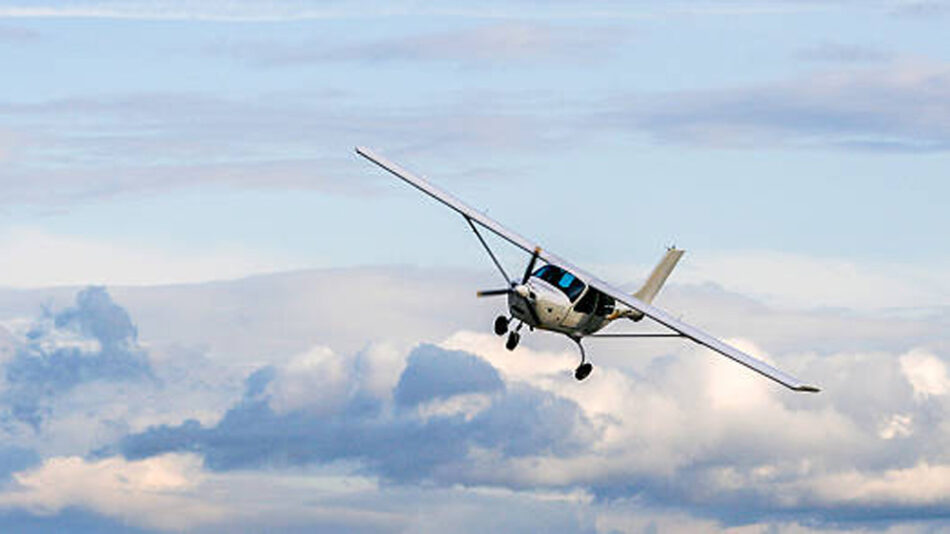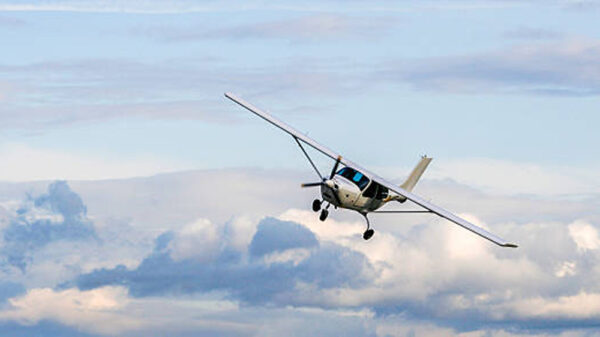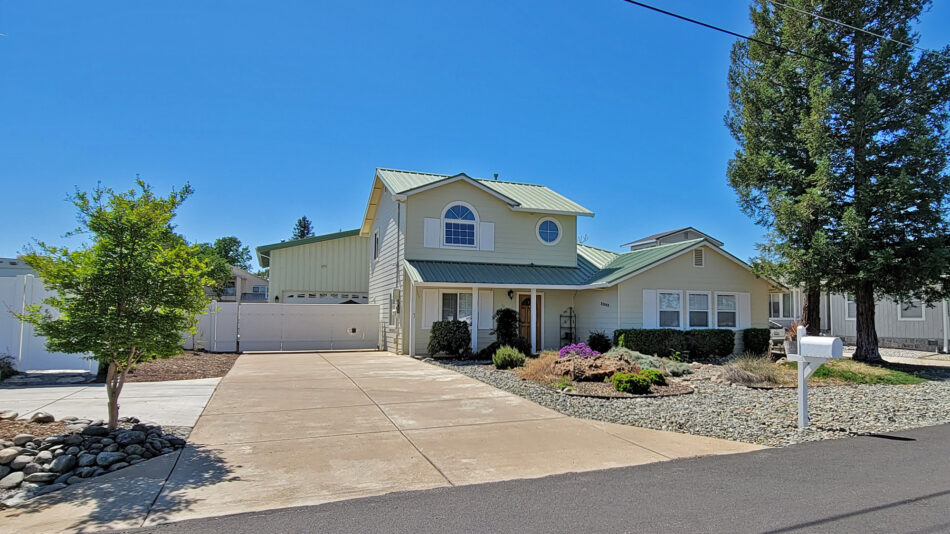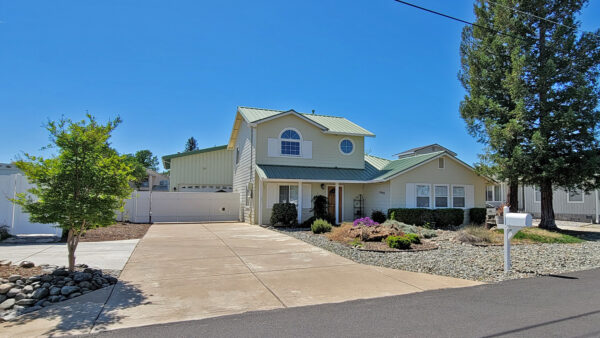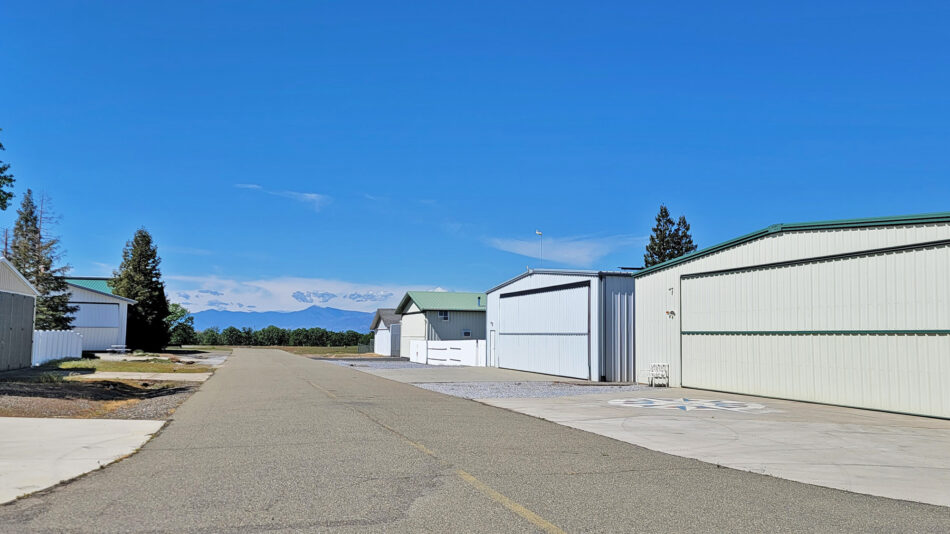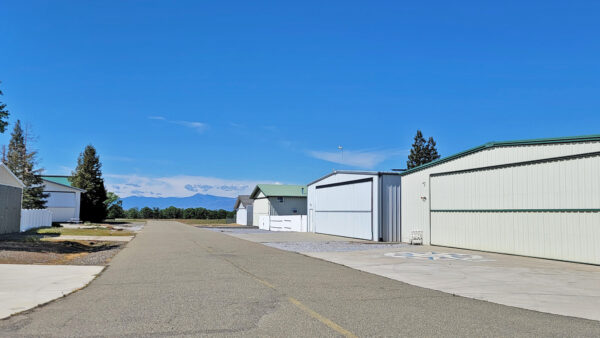 A Private Airport that is over 3000 feet long is available to all residents and owners with eight tie-down spots.  IN addition it serves as a landing zone for emergency flights when needed and a staging area for CALFIRE if case a fire erupts.
Homes built with aircraft hangers are prominent around the airstrip, you can see many of these homes adjacent to the airport.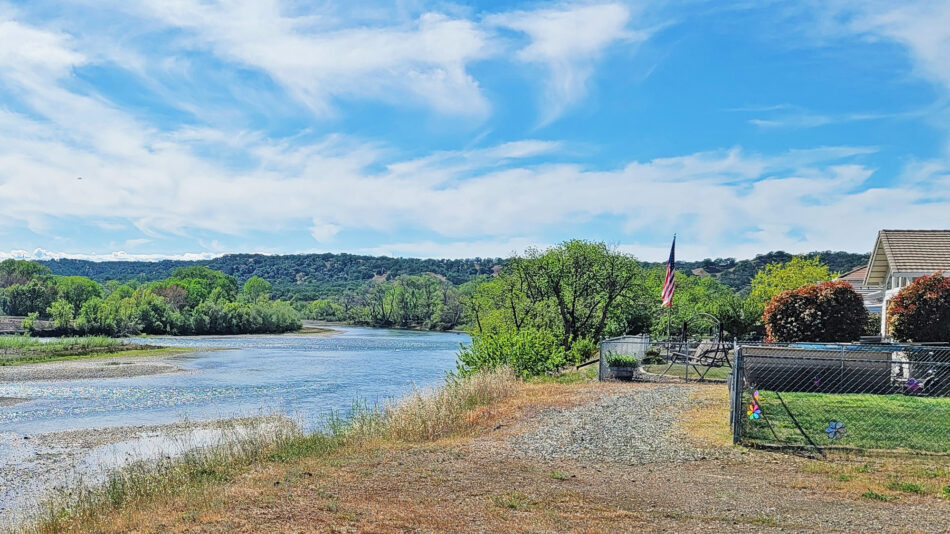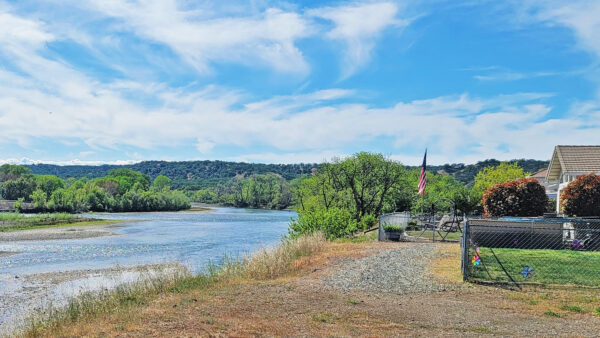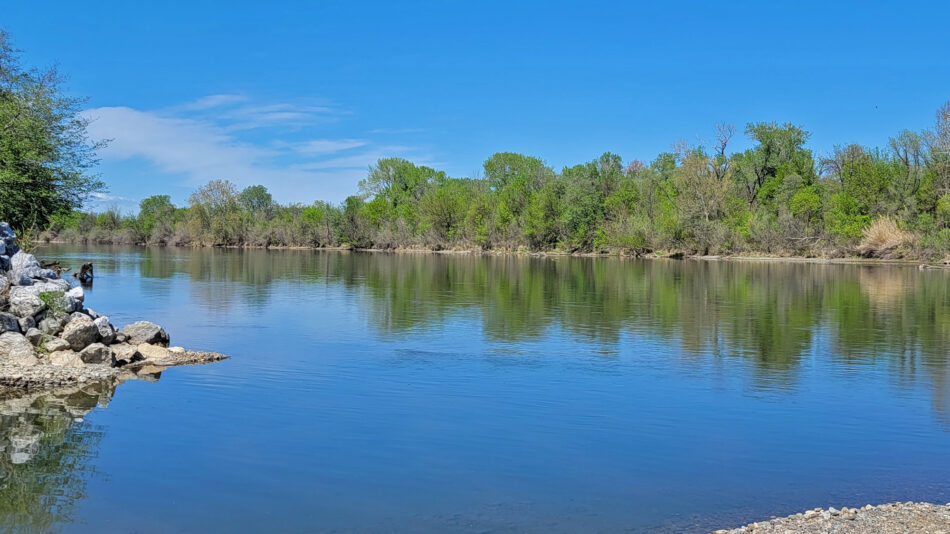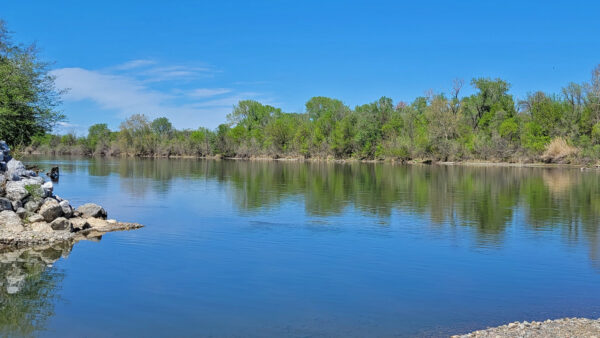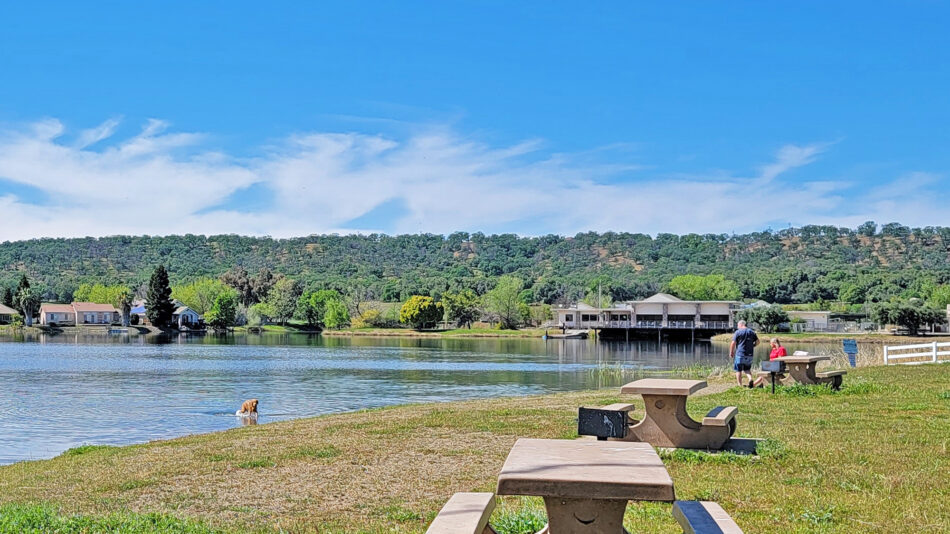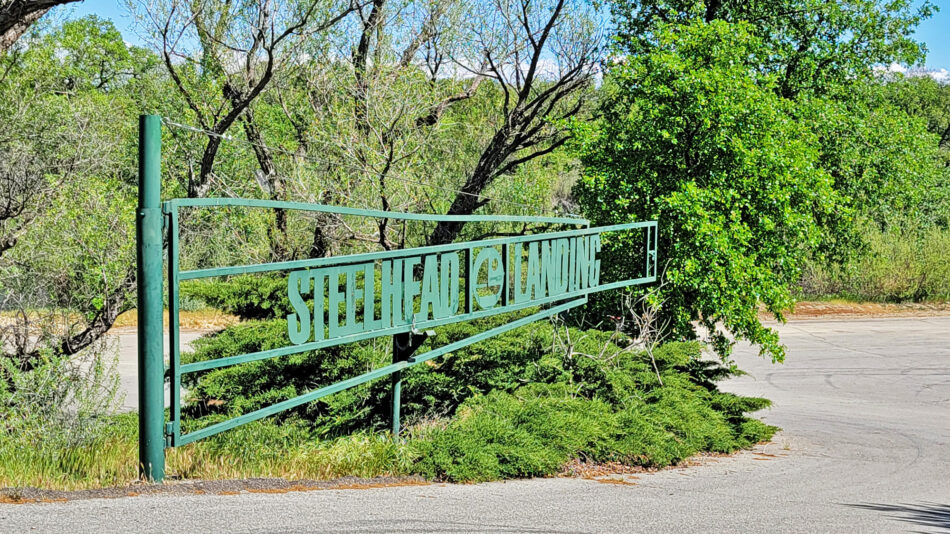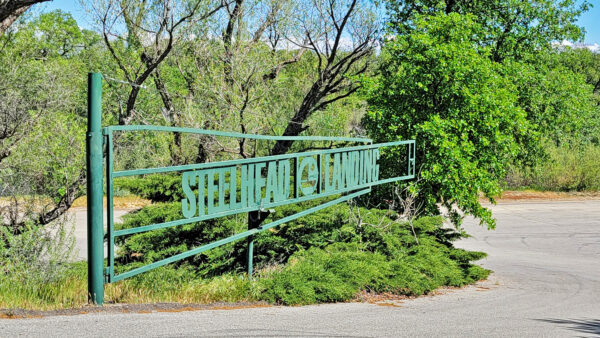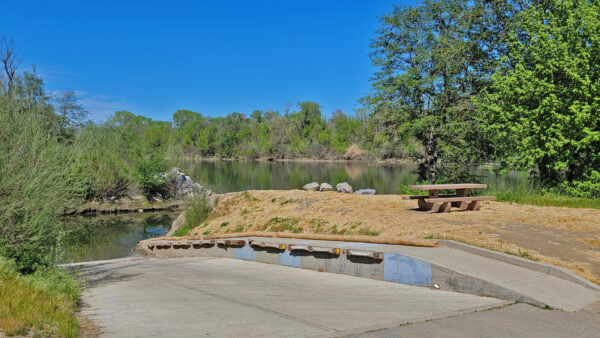 As mentioned above the Sacramento River is an important and valuable resource in this community.  Conveniently the community is adjacent to the famous "Barge Hole" on the Sacramento River which is renowned for fishing and in particular Steelhead and Salmon.  Boaters and anglers of all types can launch directly into the river from within the community and access this wonderful asset!  The river is the source for the water within Lake California and the water level goes up and down with the river level, although they are not directly tied together.  Boats can be launched in either body of water but can't move directly between them without first being loaded on a trailer.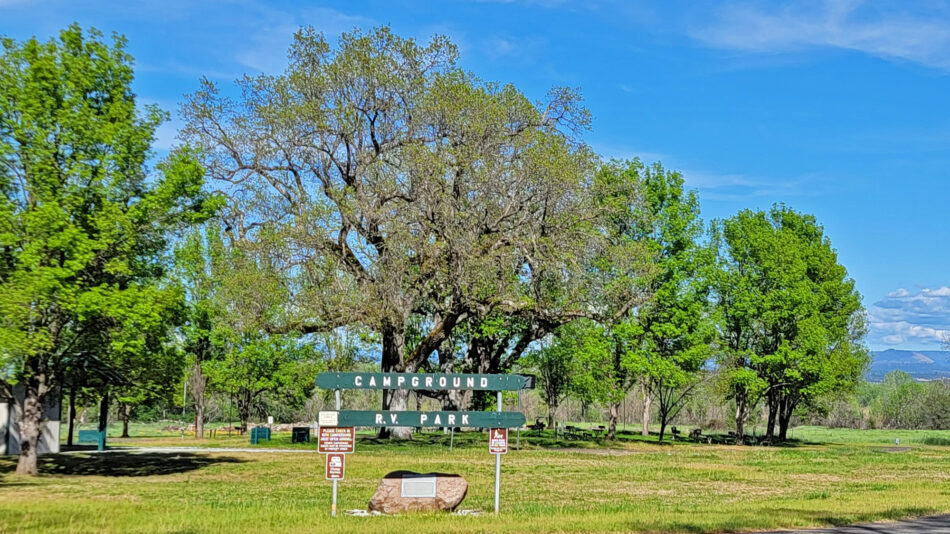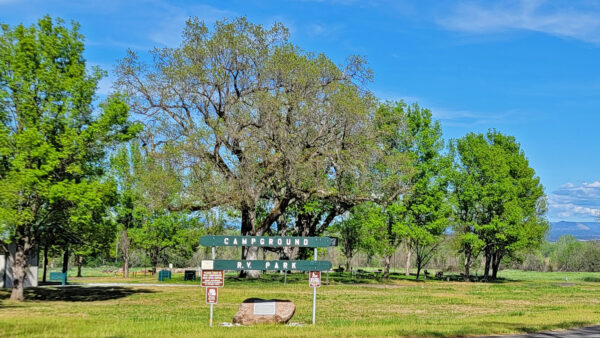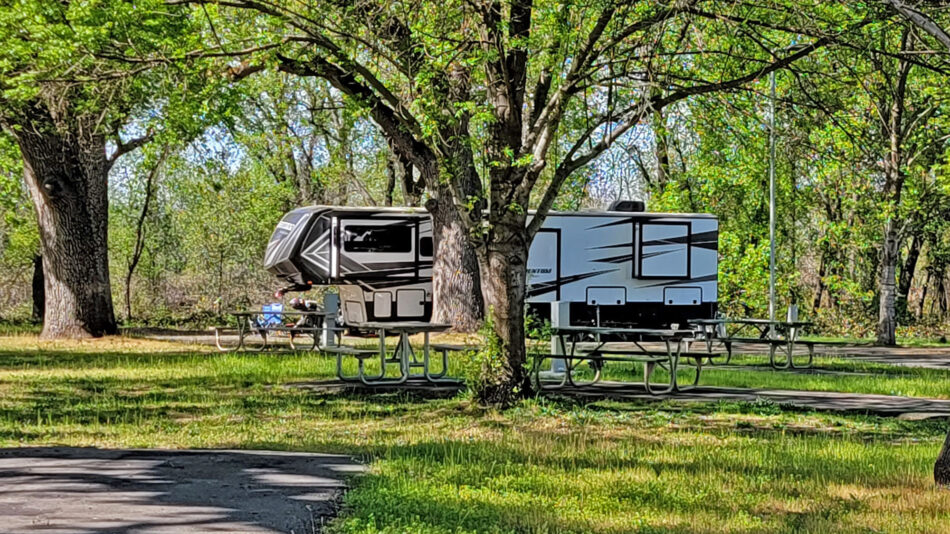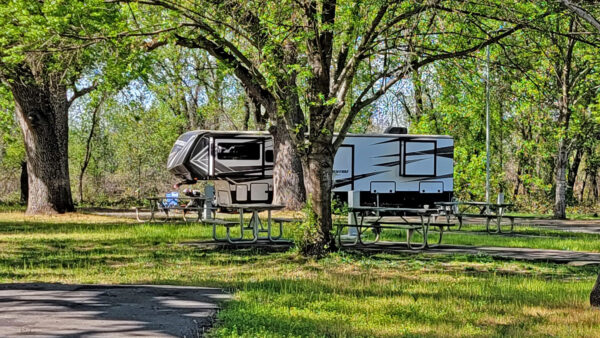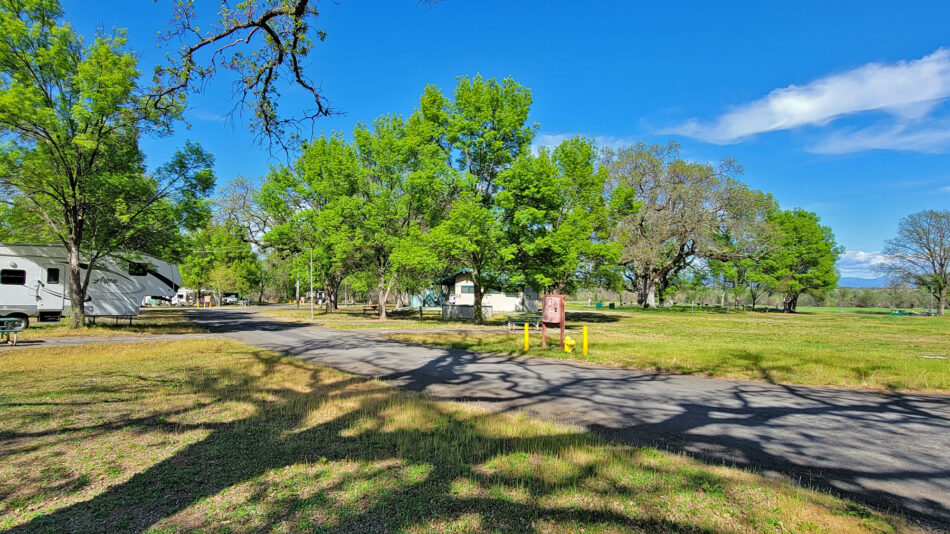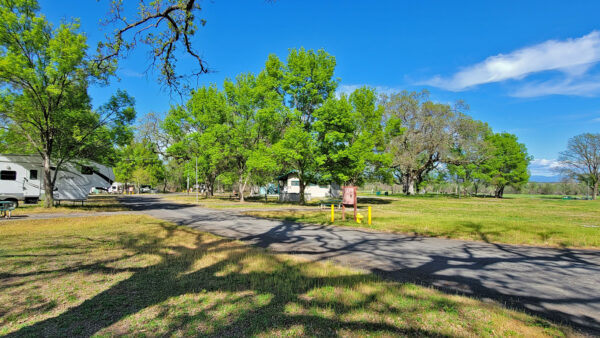 The Campground and RV Park are in the for Northern portion of the community as is the RV storage facility.  As a  private campground it is only accessible to visitors and property owners.  Visitors can stay for 20 days and property owner up to one year during construction at very affordable rates.