The Sacramento River Trail System in Redding and those trails beyond makes Redding a mecca for Walkers, Runners and Bicycle Riders far and wide.  Paved and unpaved trails amount to more than 225 miles within 15 miles of town just waiting for you to use them!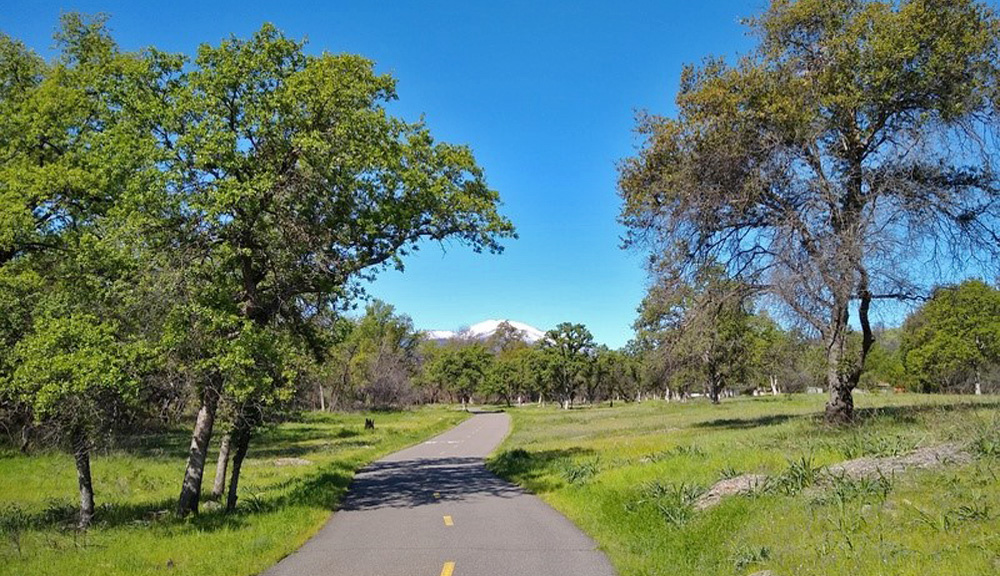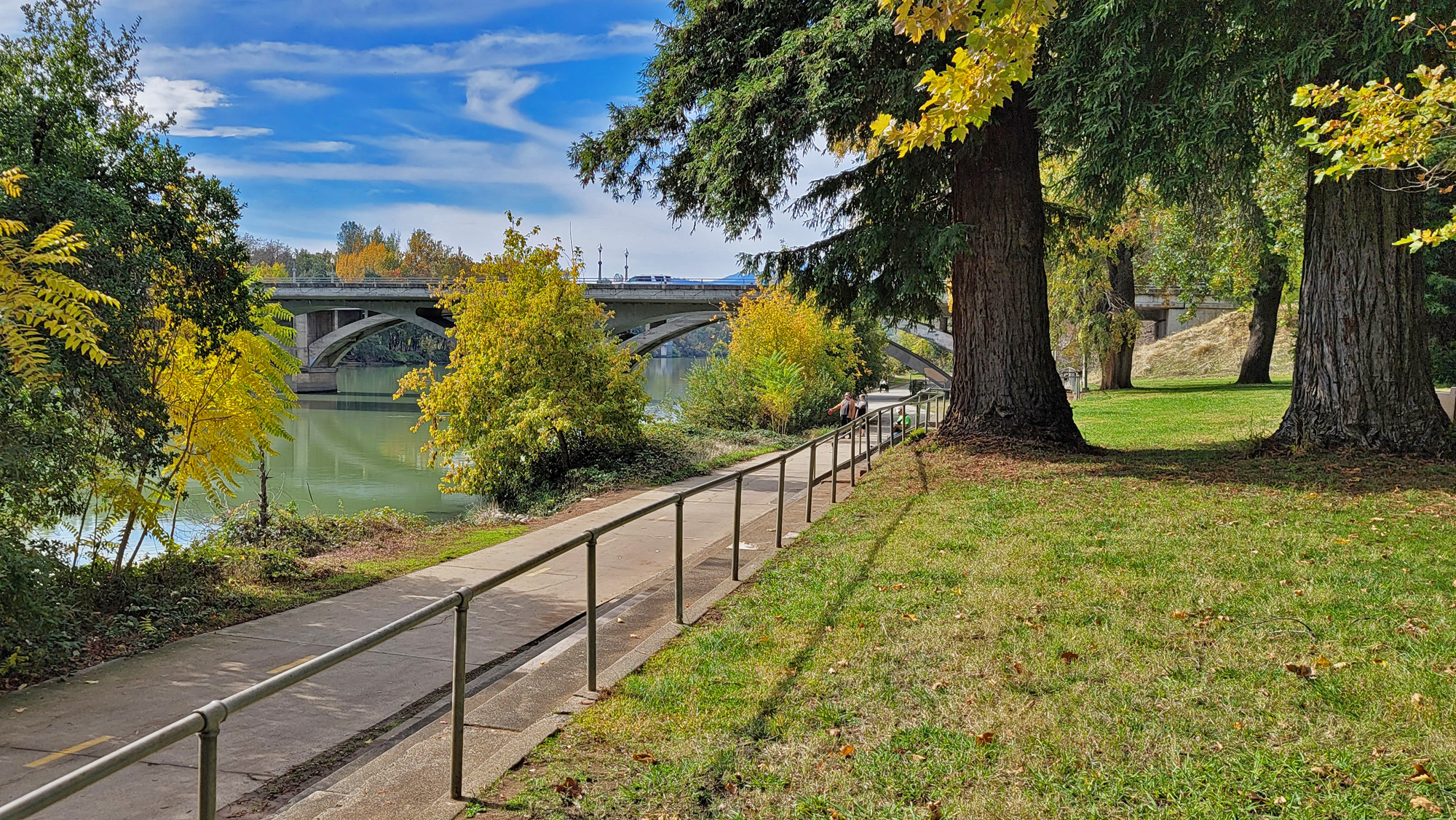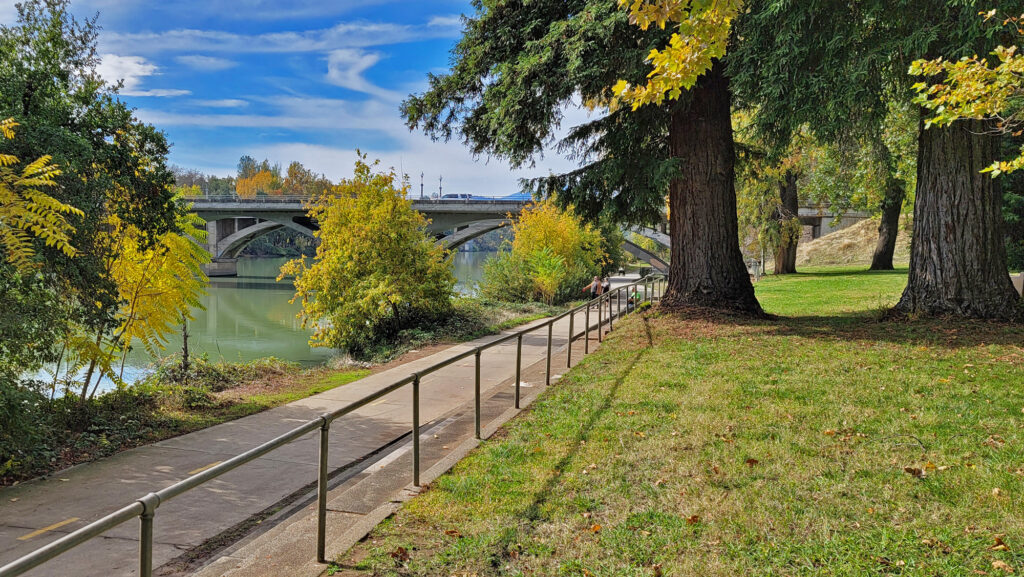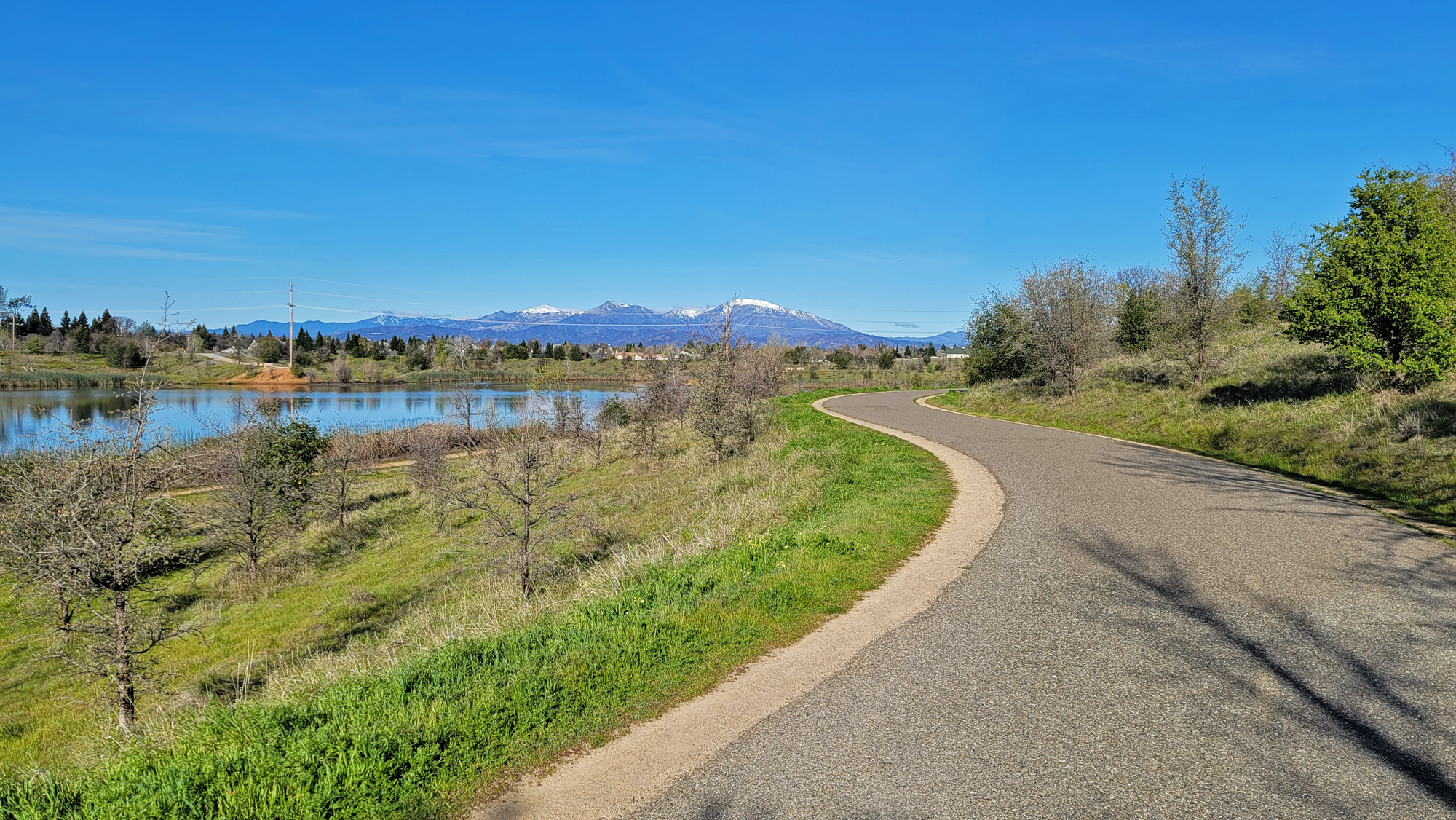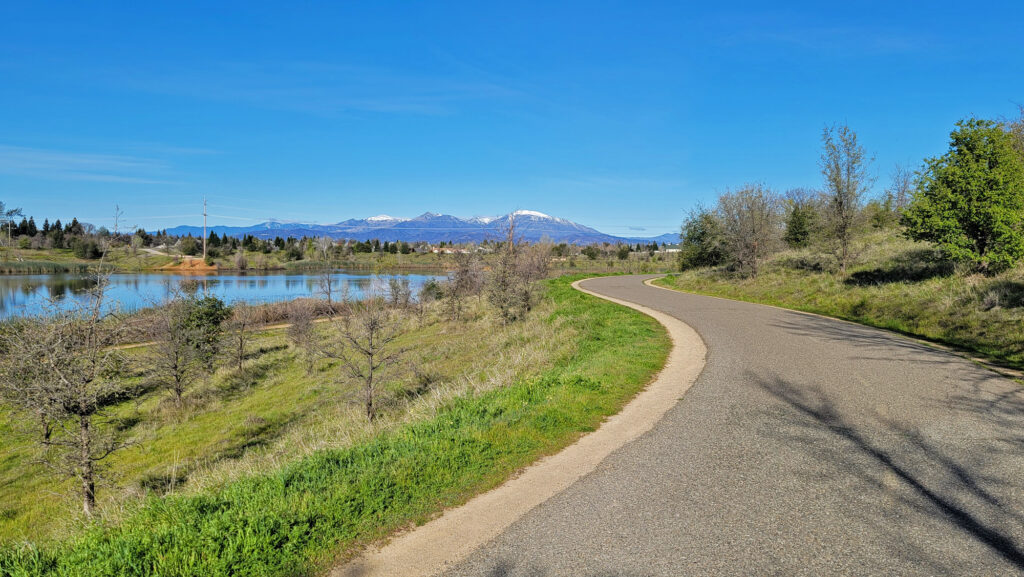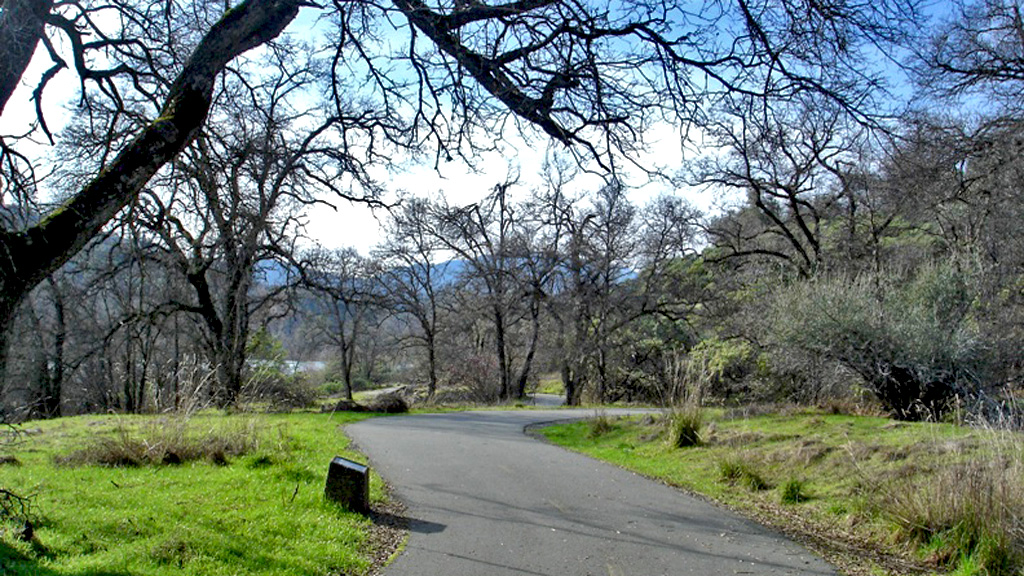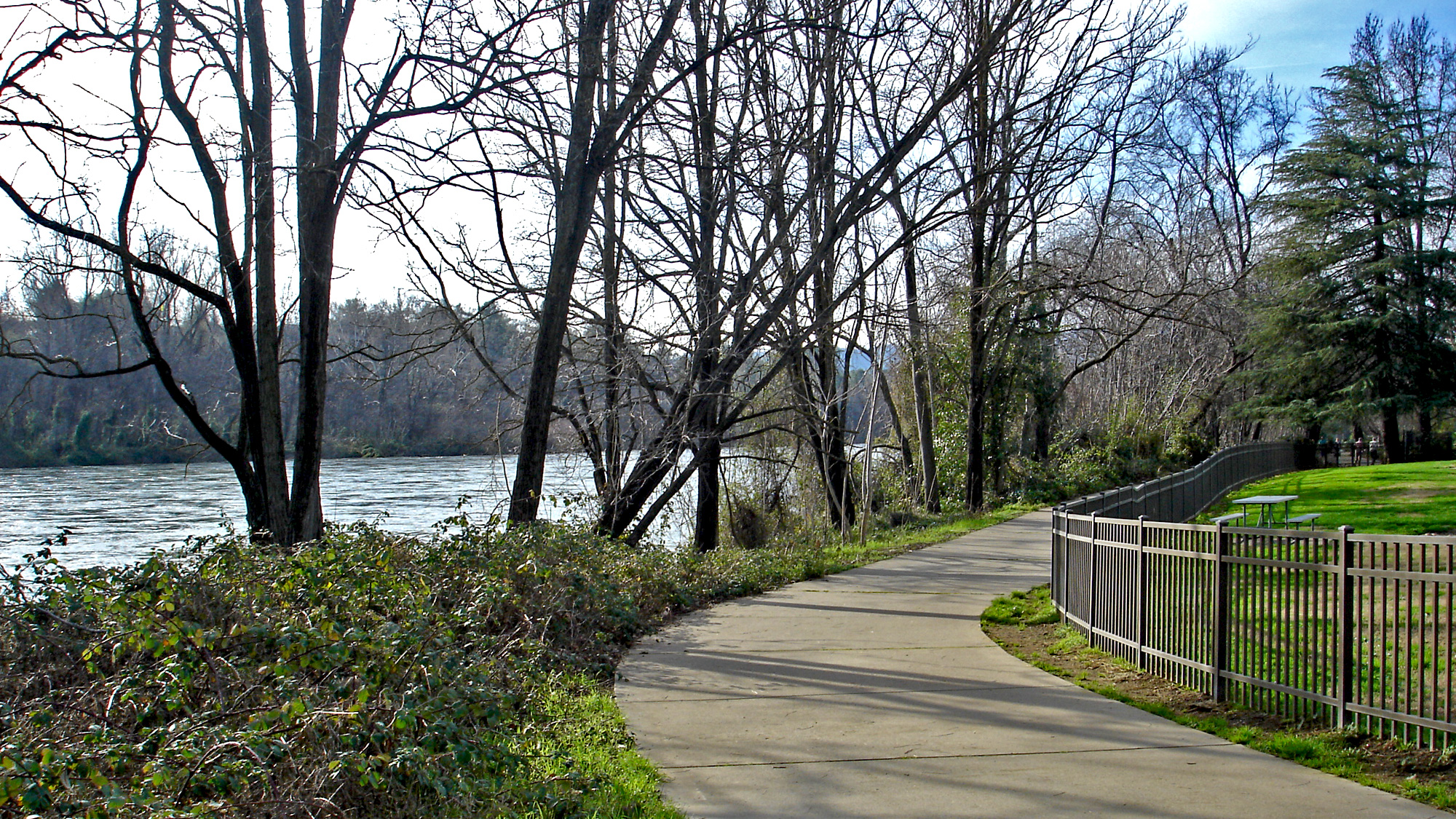 Only 1 hour drive from Redding is Mt Shasta and they also have many trails to enjoy, take a look HERE for those.
Sundial Bridge & Spawning Salmon
The Sacramento River is very cold in the Redding Area to protect the fish habitat.  The water exits from Shasta Dam just a couple miles up river and well below its surface behind thermal curtains.  This helps maintain this low water temperature for multiple annual Salmon spawning runs.