Shasta Lake is a beautiful man made lake with 365 miles of shoreline, it is the largest reservoir in California & only minutes from Redding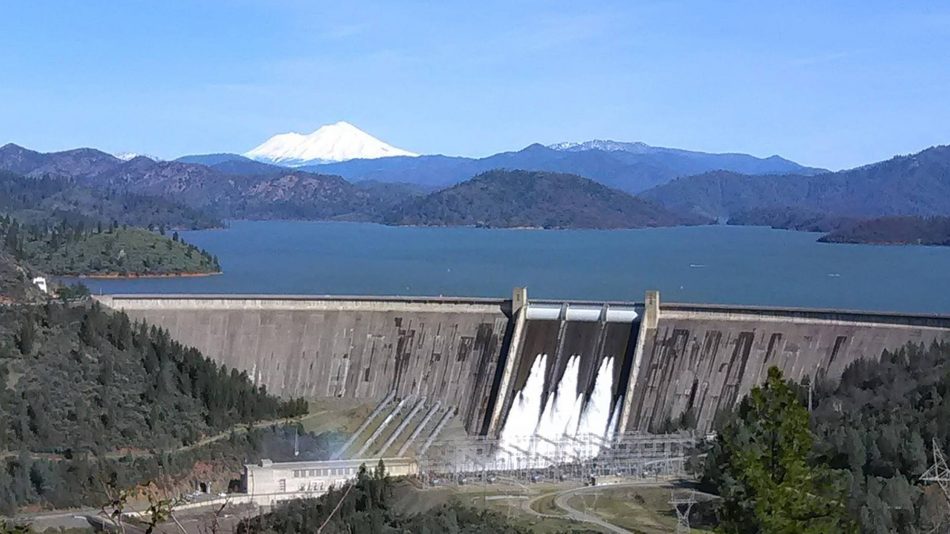 The creation of Shasta Lake occurred in 1945 and is the largest man-made reservoir in California.  It is a part of the vast Central Valley Project, an amazing accomplishment by the greatest generation!  Once Shasta Dam was built the lake began to fill and is replenished annually via three large rivers including the Sacramento River, Pit River and McCloud River.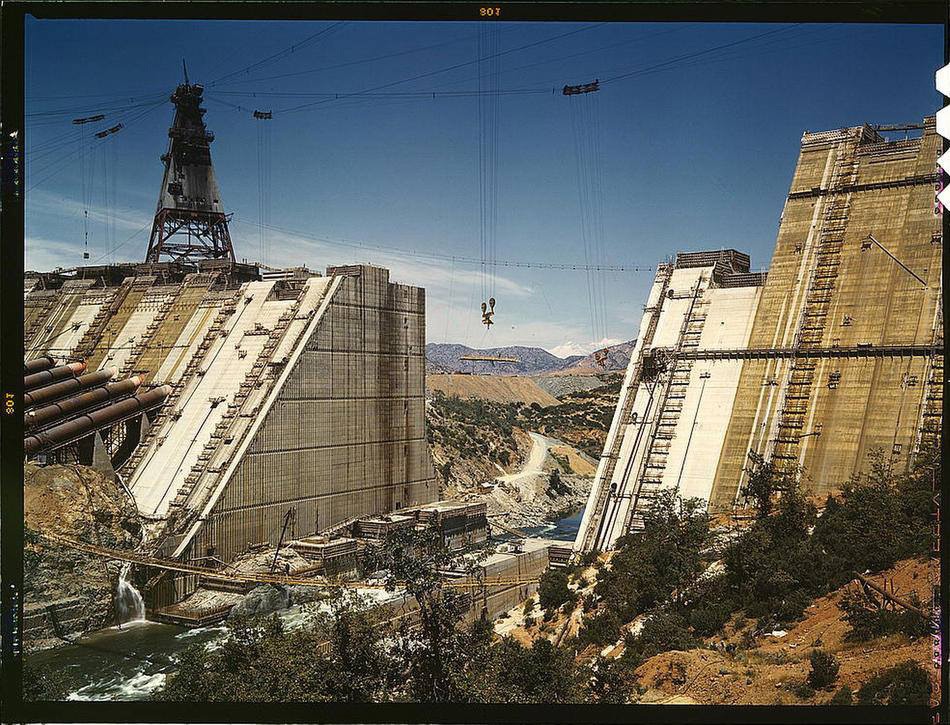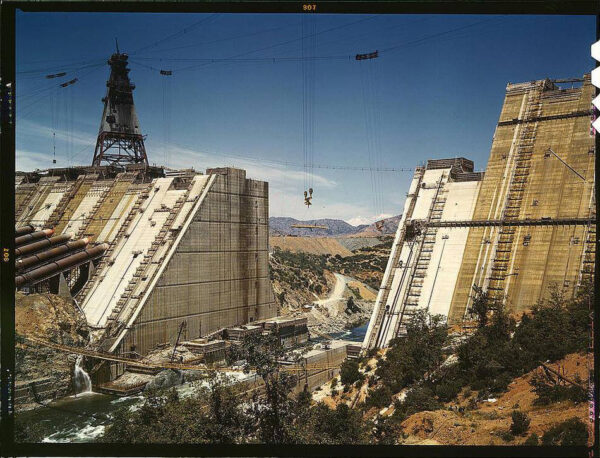 This very interesting photo of Shasta Dam while being constructed only begins to indicate the scale of the project and the work needed. For more visit the Shasta Historical Society and its website.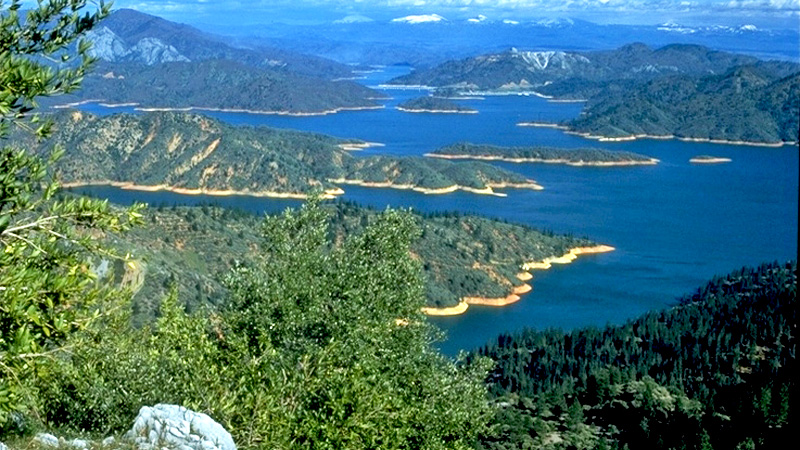 In addition to these rivers, many creeks flow into the lake with the most prominent being Squaw Creek. With Squaw Creek adding to the three rivers the lake has essentially four distinct arms within its shoreline.  This very large body of water also has many tributaries off of each of those four arms.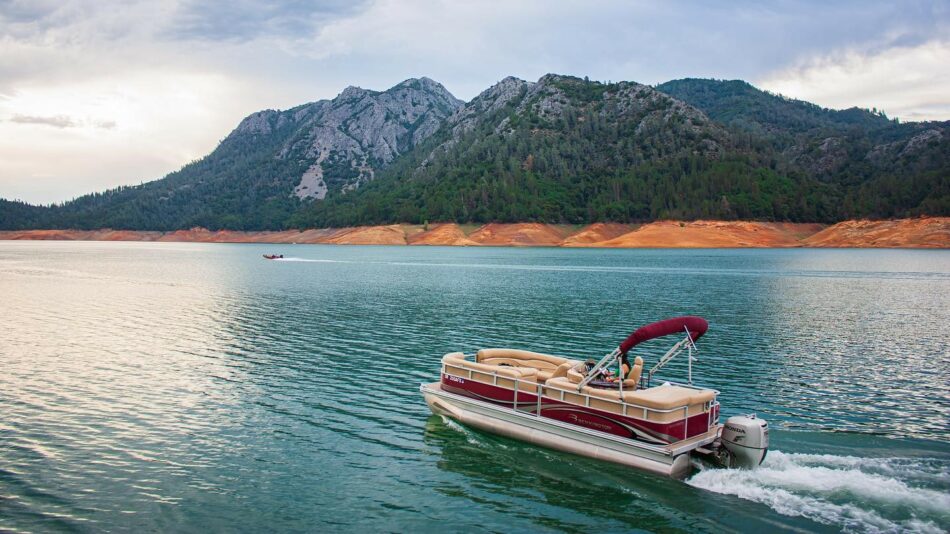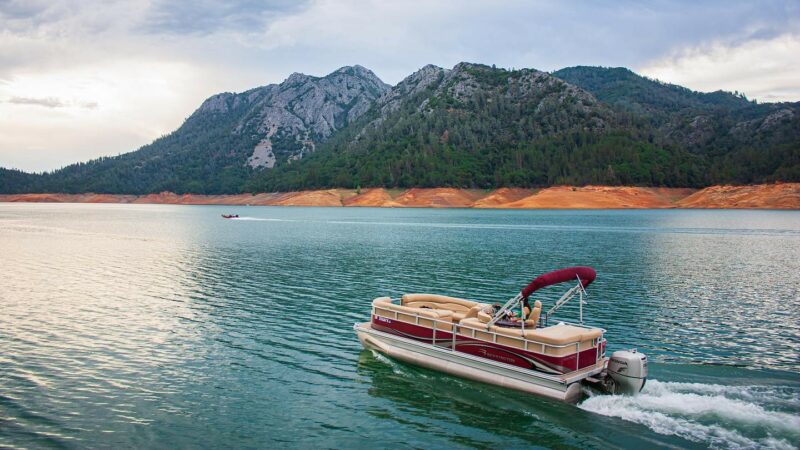 Shasta Lake is a mecca for Houseboats, Patio Boats, Water Skiing, Wakeboarding and just relaxing!  With it enormous size and our relatively small population you can find a spot all to yourself and see terrific views while doing it.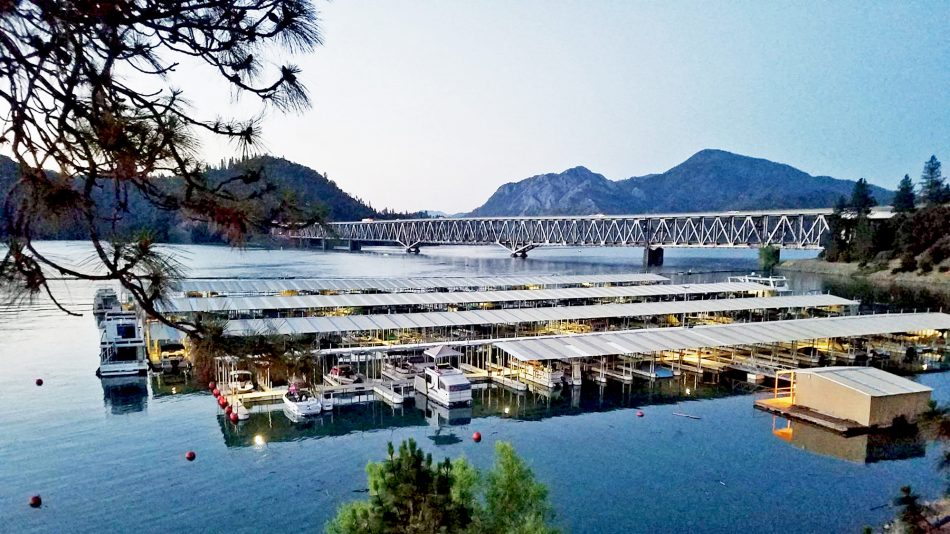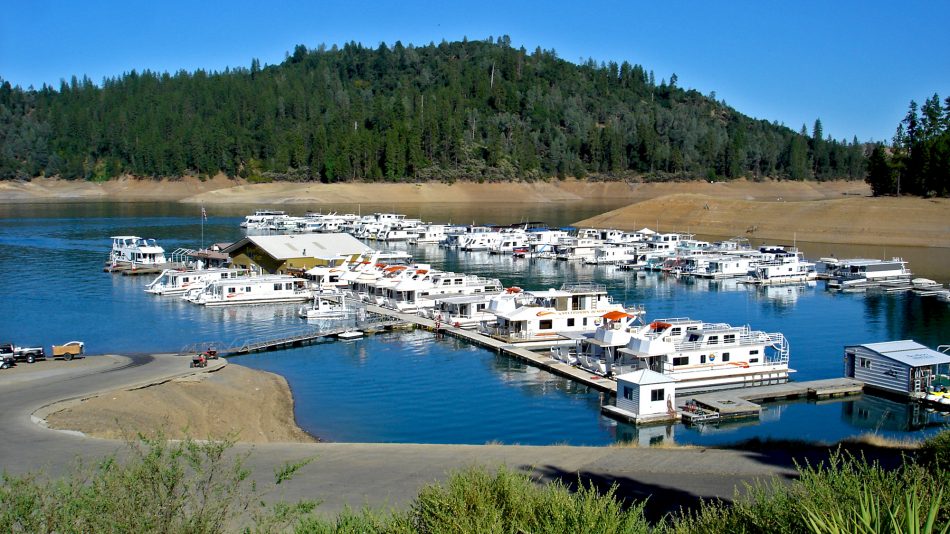 A large draw to Shasta Lake is Houseboating, there are many marinas to choose from.
Redding is nearly synonymous with Shasta Lake with it being only 10 miles north of Redding.  Shasta Dam is the second tallest concrete dam in the United States.  The enormous lake the dam created has 365 miles of shoreline.  When full, the water at the dam is 517 deep and at an elevation of 1067 feet.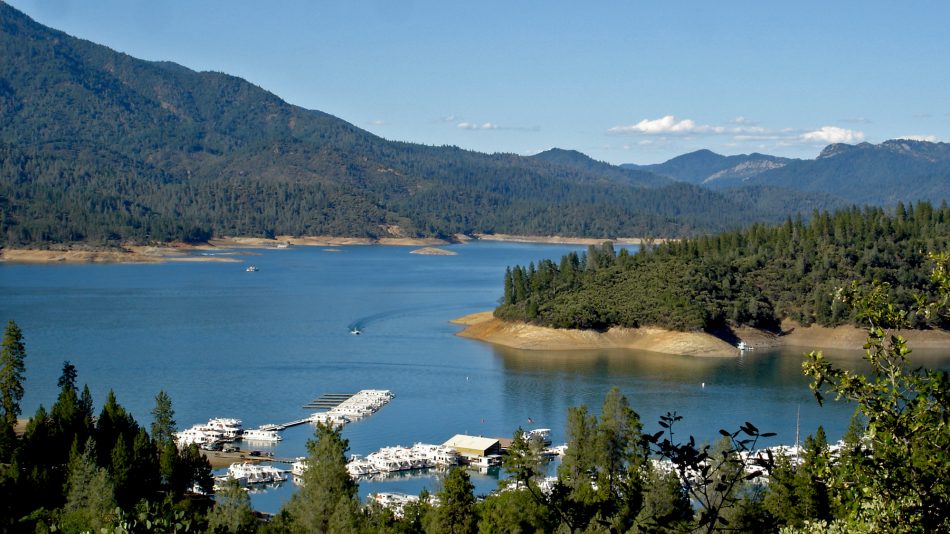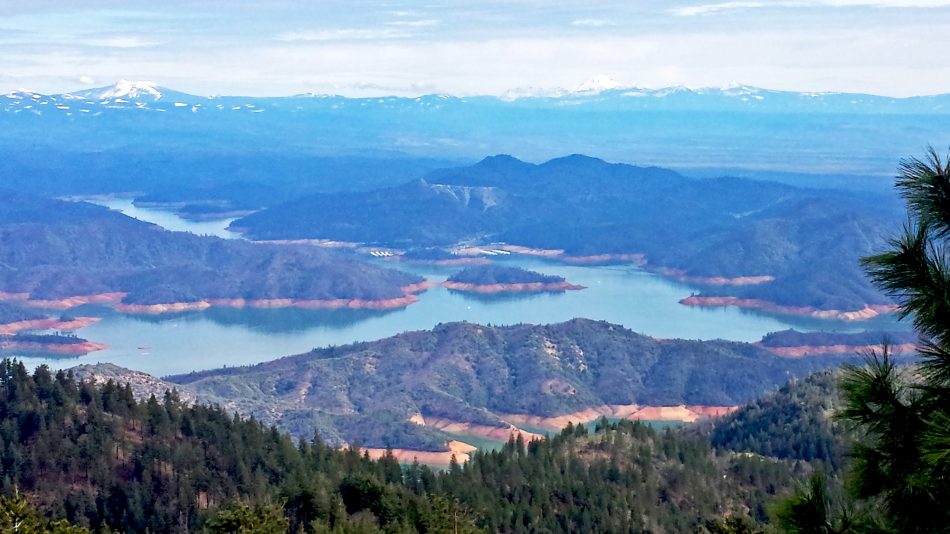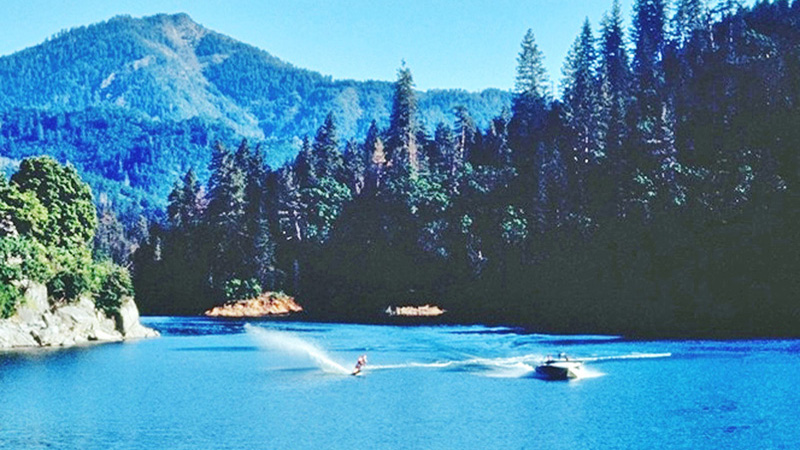 The Lake is located within the Whiskeytown-Shasta-Trinity National Recreation Area which encompasses 246,087 acres.  Only one of the many State and National Forests in our area.  Adjacent to it is the larger Shasta-Trinity National Forest which is well over 2 million acres, the largest National Forest in California.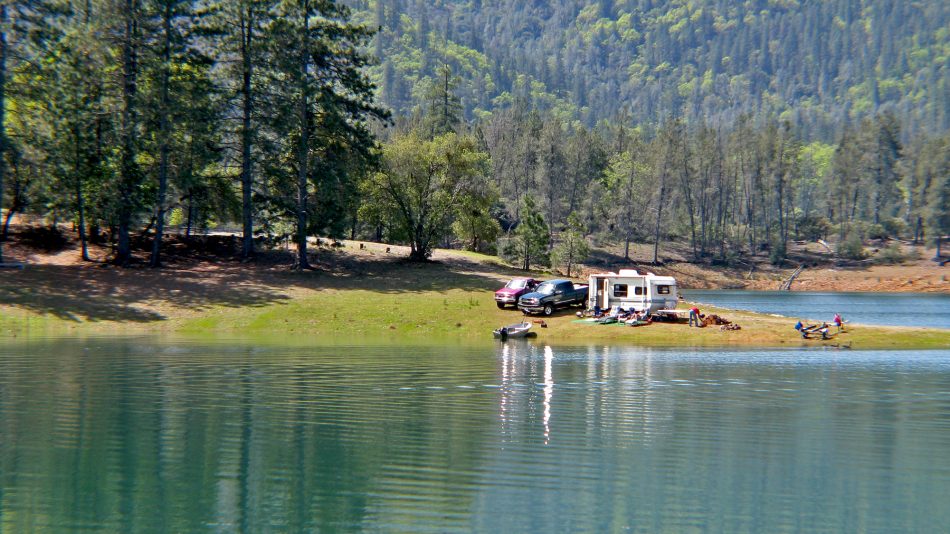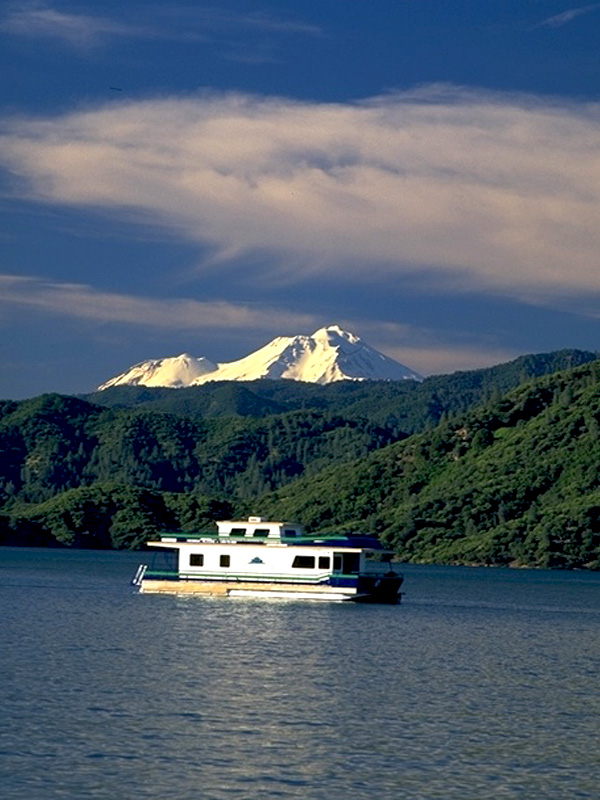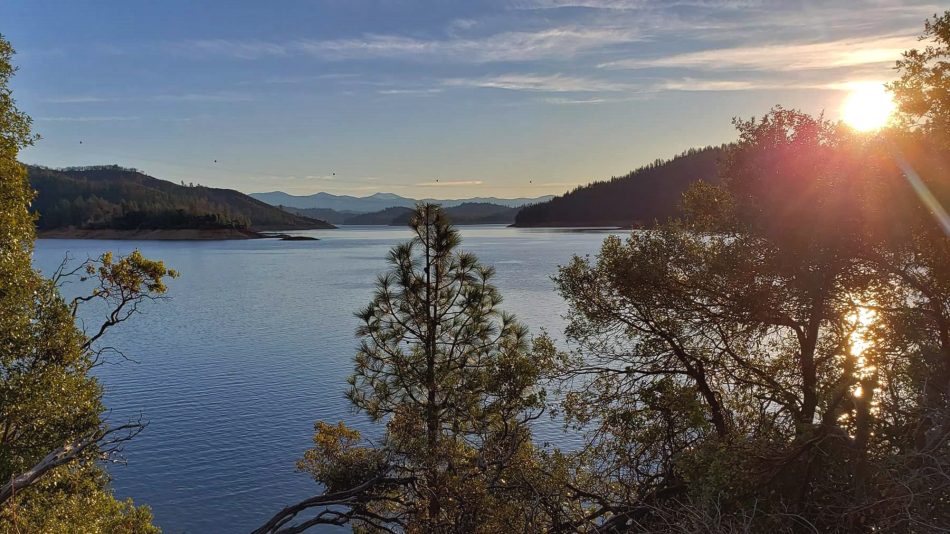 From areas on the Lake you can also enjoy the views of Mt Shasta to the north, Mt Lassen to the east and the Trinity Alps to the west..