Castle Crags State Park is located near Redding CA and is an awesome sight.
This natural amazing structure stretches in elevation from 2000 feet at the base along the Upper Sacramento River to more than 6000 feet.  It is located in the mountains approximately 45 miles north of Redding.  Interestingly it is also a part of the Pacific Crest Trail, a 2650 mile long walking trail that winds its way from Canada all the way to Mexico. Access to the Park is easy, so much so that this first photo you see I took by stopping along Interstate 5.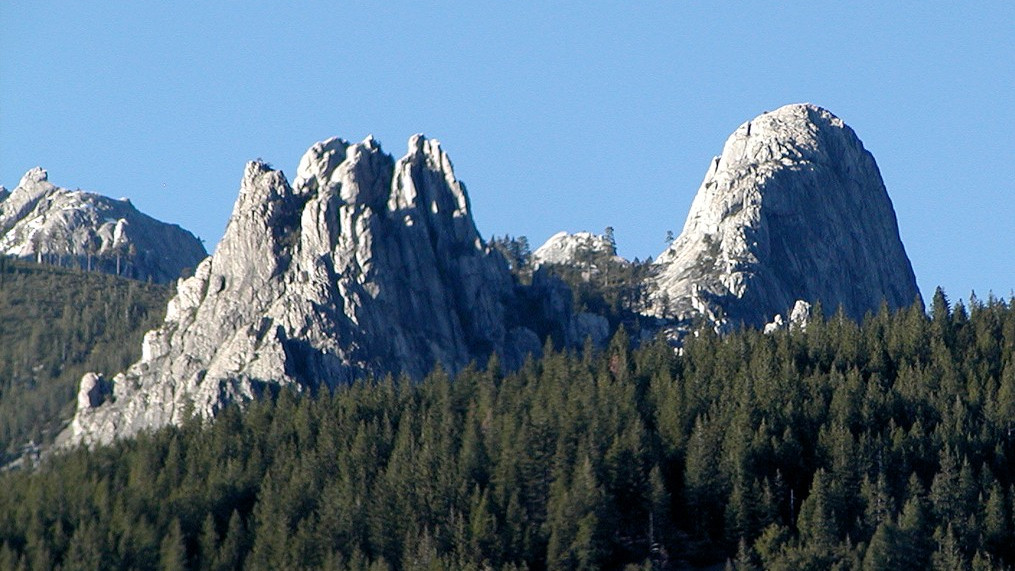 Trails within the State Park are great for those day trips I mentioned. The Crags Trail is the most popular one. A favorite spot for day trips and rock climbers.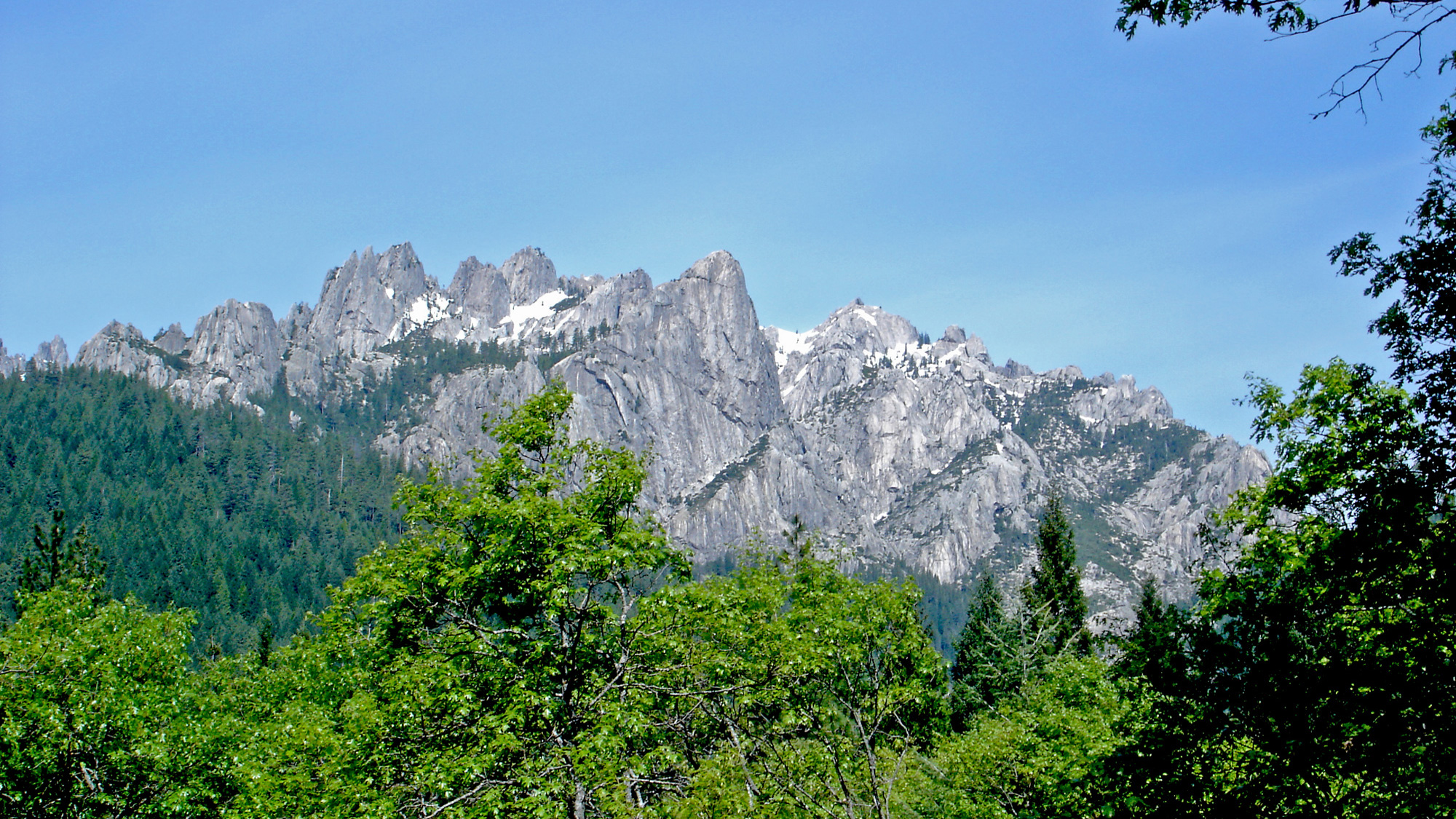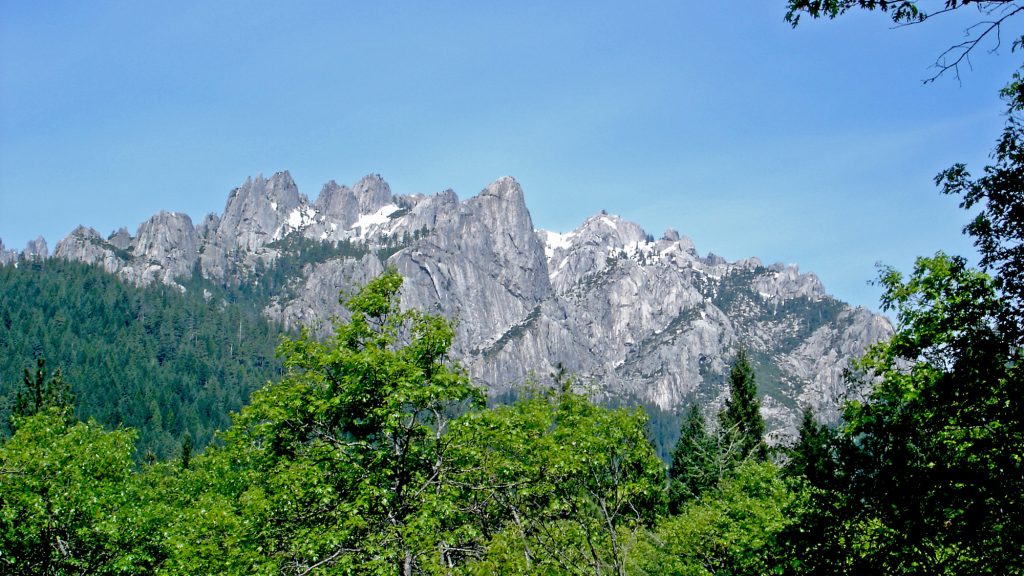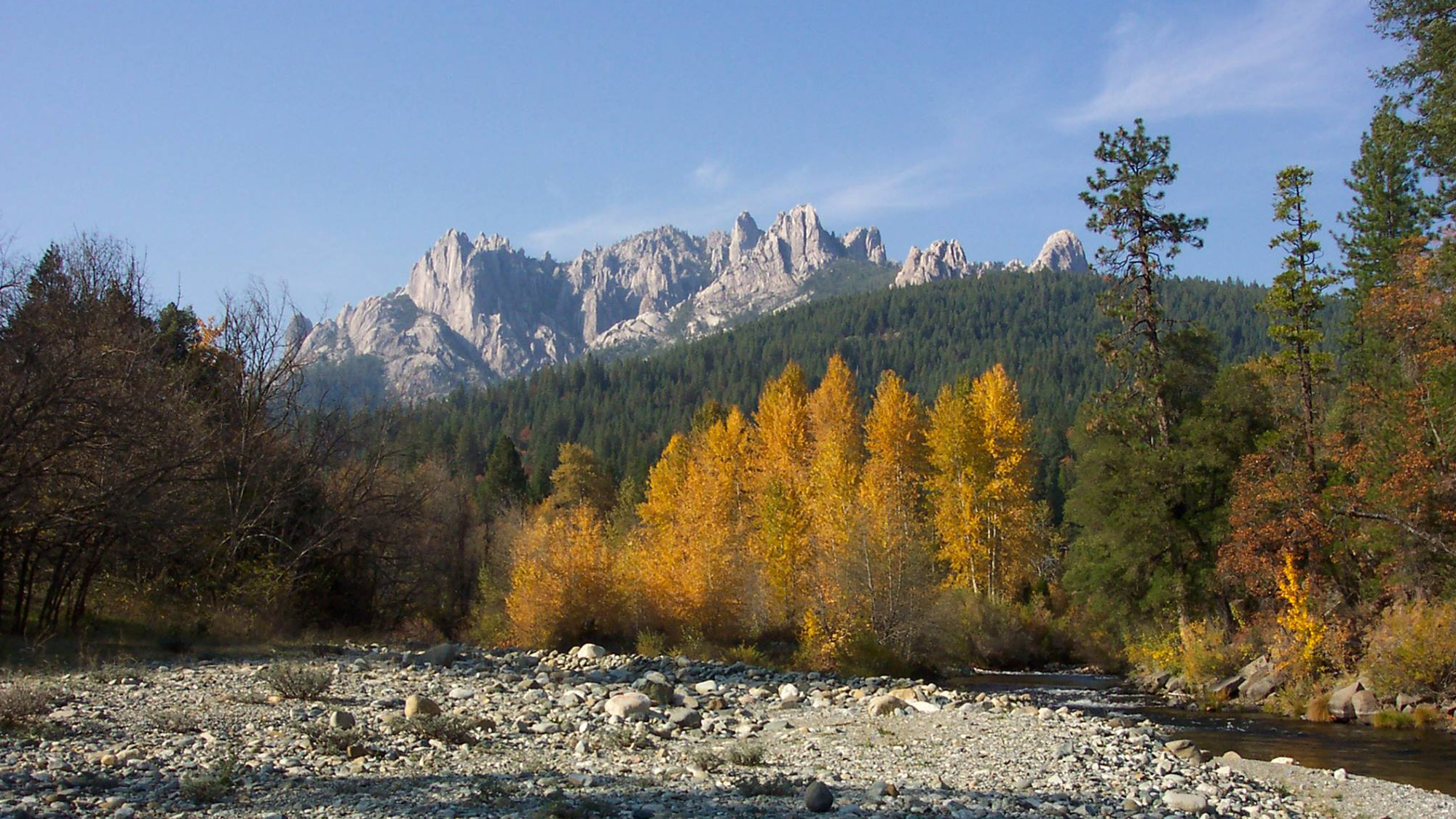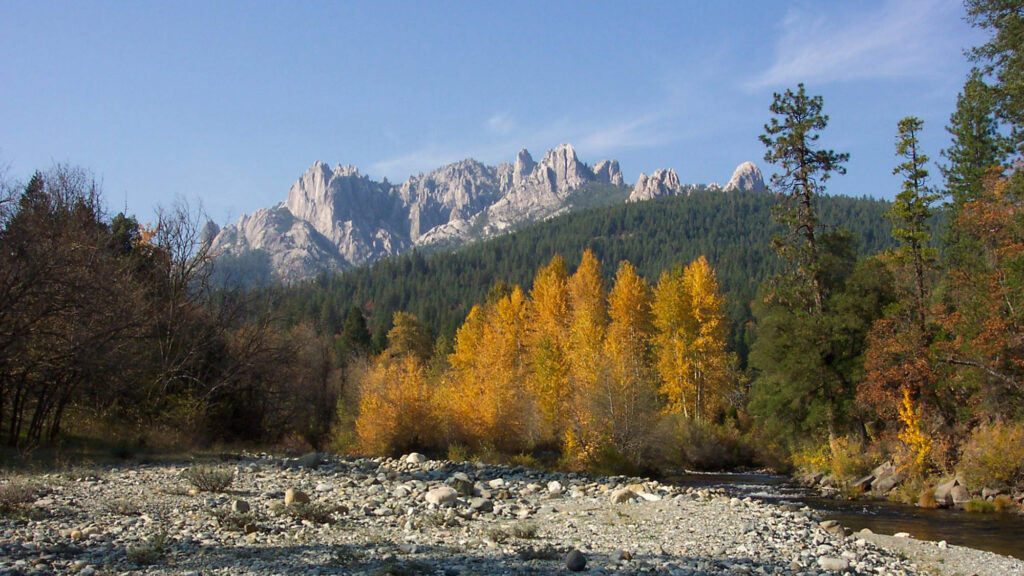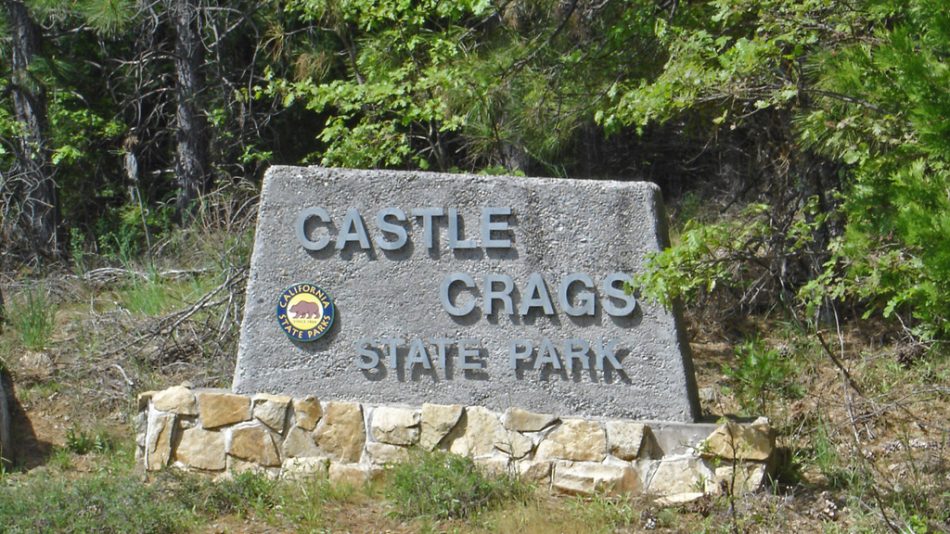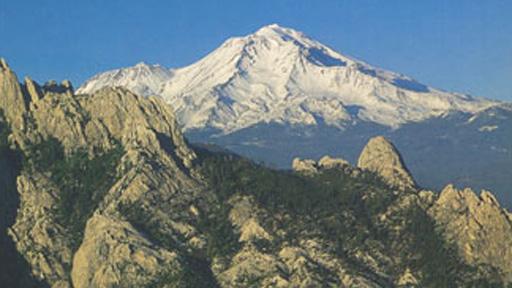 Castle Crags State Park, can be found here, it is adjacent to larger Castle Crags Wilderness Area which is over 12,000 acres in size.  The Wilderness Area is part of the larger Shasta-Trinity National Forest which is well over 2 million acres, making it the largest National Forest in California.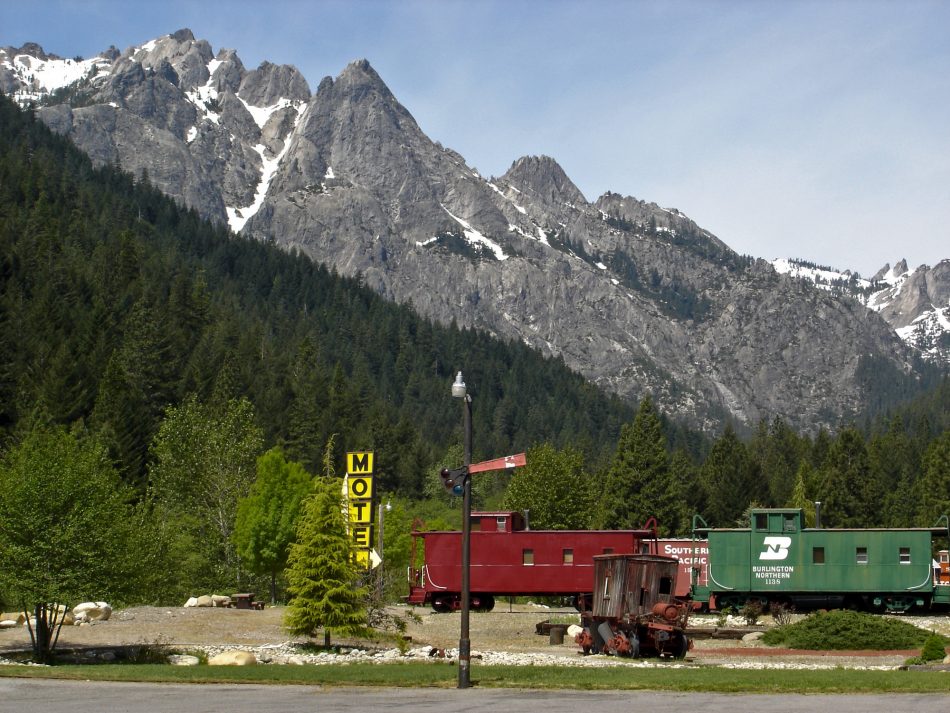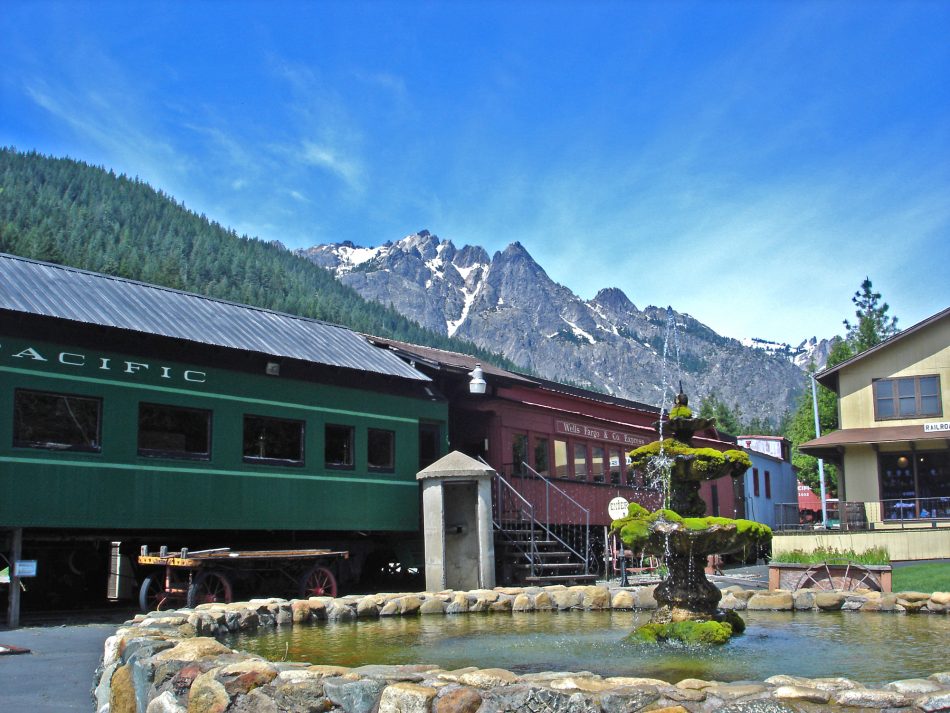 This Hotel consists of a number of cabooses that have been remodeled into guest rooms located at the foot of Castle Crags. See more here on thier website: Railroad Park Resort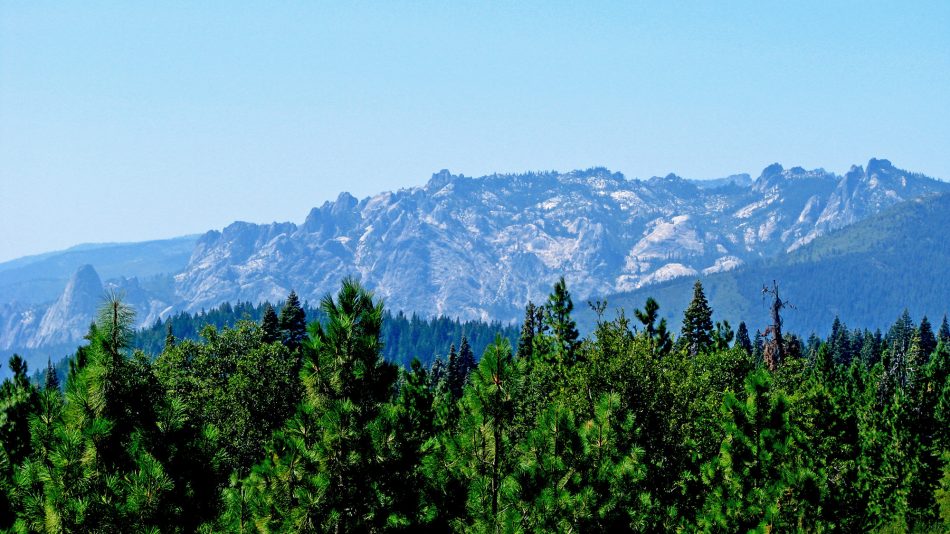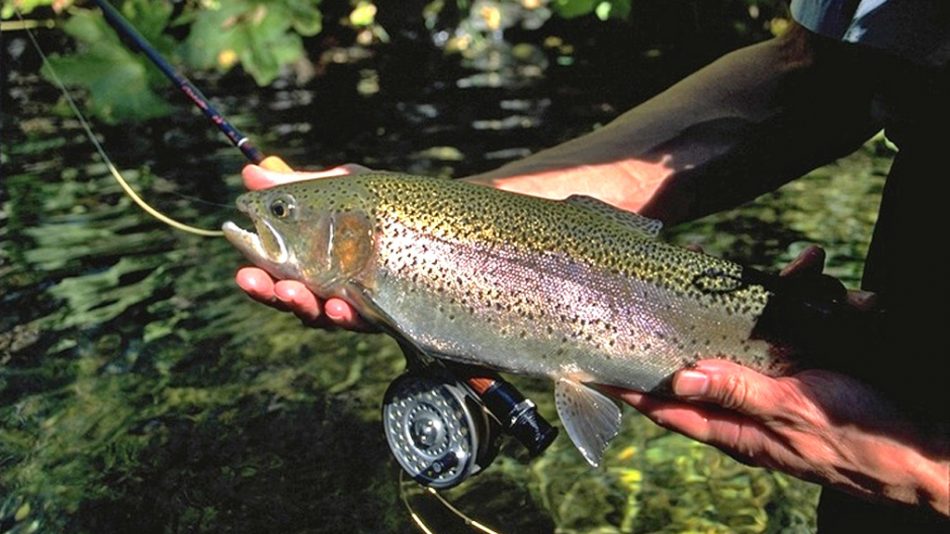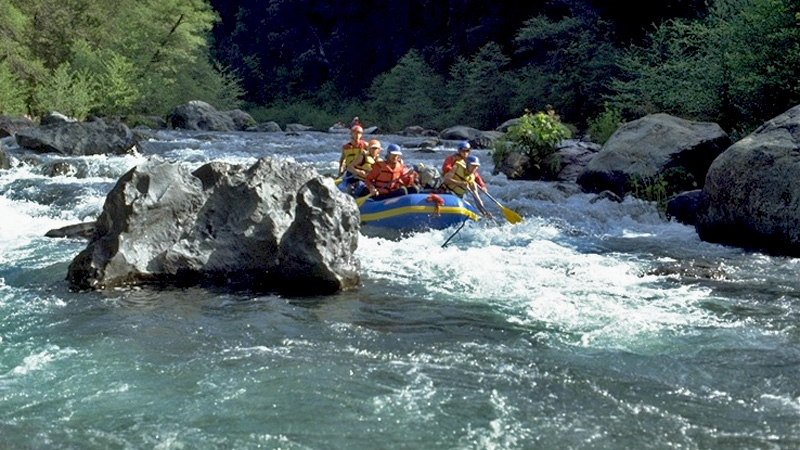 Nearby is the upper Sacramento River and its uncontrolled waters, known for its amazing fly fishing.